Martin Sullivan Named Director of the National Portrait Gallery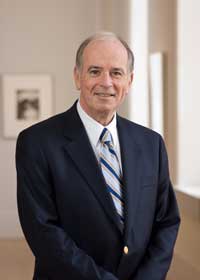 Martin E. Sullivan has been named director of the Smithsonian's National Portrait Gallery, effective April 28.
Sullivan is the chief executive officer of the Historic St. Mary's City Commission in Maryland, a position he has held since 1999. He oversees museum research, interpretation and site preservation of Maryland's first capital (1634-1695), a National Historic Landmark. Sullivan also coordinates master planning, facility development and academic programs in public history and museum studies with St. Mary's College of Maryland.