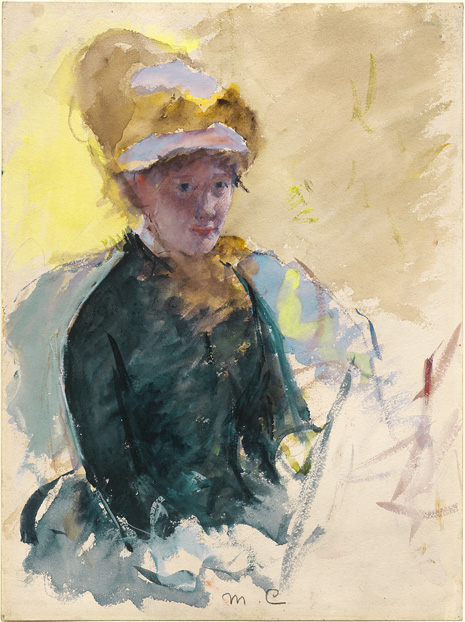 By Elyse Fillion, Intern, Catalog of American Portraits
Mary Cassatt (1845–1926), through her strength of character and an undying passion for art, is not only remembered as a great female artist, but also as a great artist in her own right. She wanted to become the professional equal of a man—an ambitious goal for a nineteenth-century woman. However, with her tenacious, stubborn, independent, and passionate nature, she achieved that goal.
Cassatt was born into affluence, which afforded her the opportunity of studying and living abroad as a young child. Her parents' appreciation for European life and for knowledge gained through travel was passed down to their youngest daughter. Cassatt boldly decided to live the life of an artist and not that of a wife, wanting also to become "more than . . . a typical 'lady painter,'" a decision that was very much in opposition to her contemporaries.
By the age of sixteen Cassatt was studying at the acclaimed Pennsylvania Academy of the Fine Arts. She then traveled across the ocean to study the Old Masters firsthand and to learn from accomplished artists such as Henry Couture. In France, she gained recognition when her pieces were accepted into the Paris Salons (a goal of most aspiring artists). However, as Cassatt matured and gained experience in the art world, she moved away from the academic style toward more radical and modern styles.
She was offered a place with the Impressionists when they were first setting up their own exhibitions away from the Paris Salon. This was a great achievement for Cassatt because, although she was not the only woman to be invited, she was the only American.
During this period of her life Cassatt embraced the new styles and techniques around her. She added drypoint and etching to her repertoire and began to paint en plein air like the other Impressionists. These new methods were essential to the success of Cassatt's later and more recognized works of mothers and children. They gave her work a sense of spontaneity and a more natural feeling.
When coupled with her keen sense of observation and her desire to focus on "the same qualities she valued in every aspect of life—competence and concentration, grace and sympathy," Cassatt was able to create works that captivated many viewers and left them with the feeling of "a special sensibility in her work," as historian Debra Mancoff describes in Mary Cassatt: Reflections of Women's Lives.
Cassatt pursued great teachers and great places to learn and to perfect her craft. Through her desire to improve herself as an artist, through her acceptance and appreciation of modern art, and through her honest and open-minded personality, Cassatt accomplished a great deal in her eighty-one years—enough so to deserve a place on the walls of the National Portrait Gallery.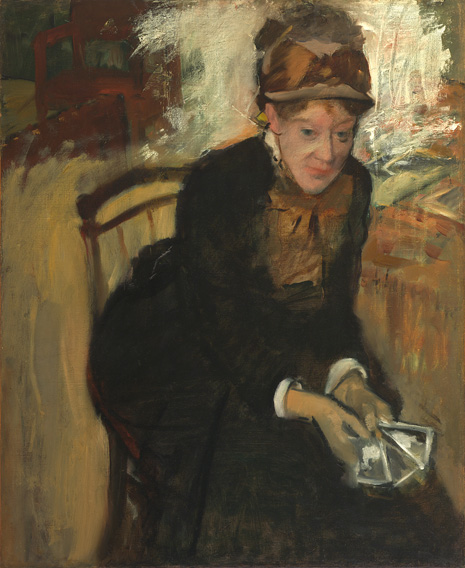 Cited:
Debra N. Mancoff, Mary Cassatt: Reflections of Women's Lives (New York: Stewart, Tabori & Chang, 1998).
Nancy Mowll Mathews, Mary Cassatt: A Life (New Haven: Yale University Press, 1998).