Once a Diamond in the Rough, Lady Ella Reverberates and Shines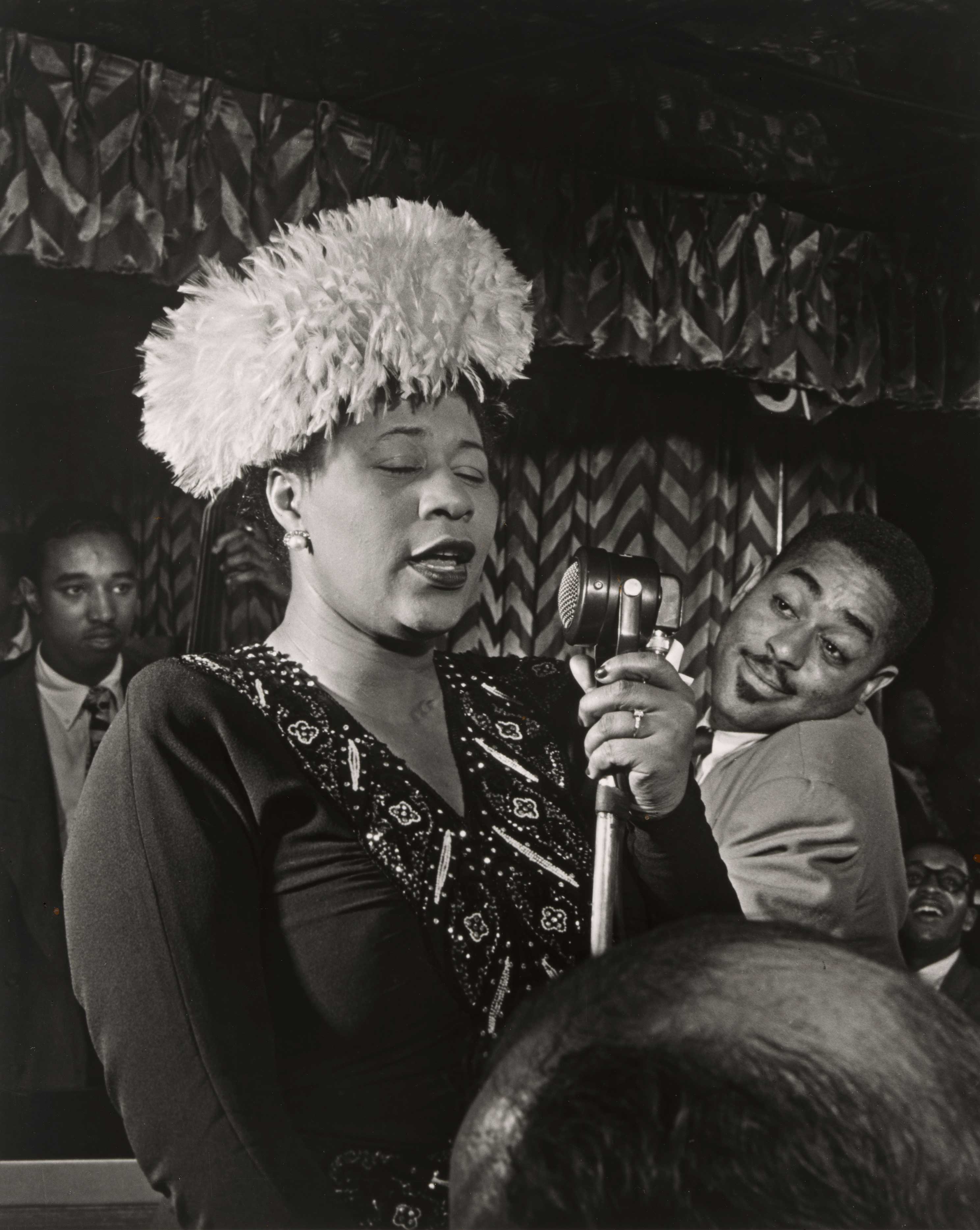 First Lady of Song, the Queen of Jazz, Lady Ella—her monikers and music continue to live as we commemorate Ella Fitzgerald's centennial birthday on April 25, 2017.
Winning 13 Grammy Awards, recording more than 200 albums and 2,000 songs in her lifetime, we would be remiss not to honor Ella Fitzgerald. How popular Lady Ella has become over the years! Even the name Ella is more popular today—more babies are being named after the most famous bearer of the name. How can anyone forget her? Her voice has been described as pitch-perfect, with diction and intonation to match transcending the circles of jazz.  She covered Cole Porter songs, sang with the likes of Duke Ellington, Louis Armstrong, Frank Sinatra, and performed in Dizzy Gillespie's band. Her distinct scat is unmatched, and her ability to mimic horns was unrivaled. She once remarked, "I stole everything I heard, but mostly I stole from the horns."
Fitzgerald's childhood and teen years were unstable. She lost her mother in a car crash in 1932. At age 15 she was in and out of group homes, skipped school, and ended up in a reform school, eventually running away and living in the streets of Harlem. Then, Fitzgerald was selected to perform at the Apollo Theater's Amateur Night. She was planning to dance, but after witnessing a sister dance act she knew she could not compete with, she decided to change her dance routine and sing Connee Boswell's rendition of "Judy," originally sung by Hoagy Carmichael. She knew the tune well; it was one of her mother's favorite songs. The crowd was tough, but Fitzgerald's initial trepidation and disheveled appearance did not stop her from transforming the initial boos to cheers. The stint at the Apollo motivated her to become an entertainer, despite her reserved nature. She often said she felt most at home performing in front of an audience.
Fitzgerald got her break from Chick Webb, a jazz bandleader who heard her sing.  In 1935 at a Yale University gig, Webb told her if she could hold the crowd she would have the job as the lead singer. She proved her worth, traveled with the band, and performed at venues such as the famous Harlem Savoy Ballroom.  The song "A Tisket, A Tasket" (a remake of the nursery rhyme) catapulted her career during this time. The girl who once idolized the Boswell Sisters was on her way to becoming her own class act.
Several years into her career, she met Norman Ganz, who led the jazz philharmonic tour.  The tour was a series of recorded jazz concerts from 1944 to 1983 featuring high-profile bands and musicians ranging from swing to bebop who performed for interracial crowds. Ganz was a major supporter of Fitzgerald's music and managed her career before creating Verve Records to produce her new recordings.  That arrangement eventually led to more than 40 million albums sold. Ella Fitzgerald's remarkable life went against the odds.  The First Lady of Song, Lady Ella, or just simply Ella espouses her greatness in the history of music.
Her photograph is currently on display at the National Portrait Gallery. This new acquisition has never been shown and depicts Fitzgerald among her peers and jazz greats—Dizzy Gillespie; her former husband, bassist Ray Brown; and vibraphonist Milt Jackson. Upon viewing her portrait, one can't ignore the reverence of Gillespie's gaze as he relishes Fitzgerald's voice. Visit the Portrait Gallery, come celebrate Lady Ella, and pay homage to this great singer.