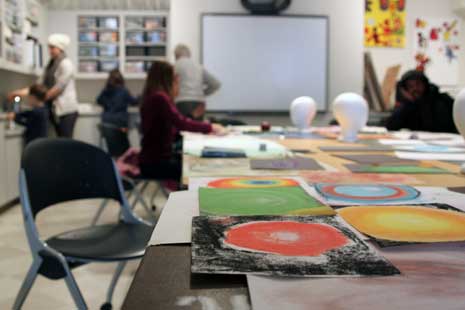 Once a week the National Portrait Gallery hosts Open Studio Fridays, a chance for museum visitors to explore their creative side and engage with the museum's collection in a hands-on environment.
The workshops are led by gallery educators Jill Galloway and Holly Solano, who plan a new art lesson every Friday. Each session combines a unique medium with a specific skillset; the materials alternate, but the goal is to tie the art to portraiture in some way.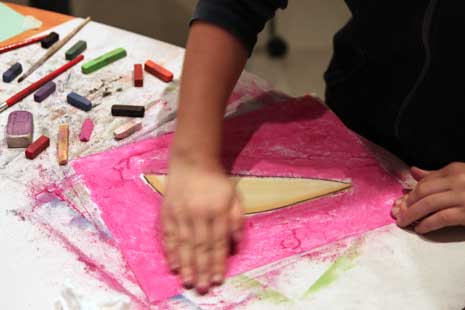 Visitors are exposed to a variety of art materials and are encouraged to draw inspiration from the portraits in the museum. And just to get your creative juices flowing, you can always find a project example done by one of the staff members. On Friday, December 5, participants used pastels to create spheres and explored how spheres make up the human figure.
The afternoon workshops draw visitors of all ages. According to Galloway, this poses the challenge to design a creative and fun project that everyone can enjoy; however, it makes for an engaging and interesting learning environment (or a creative escape after a long work week).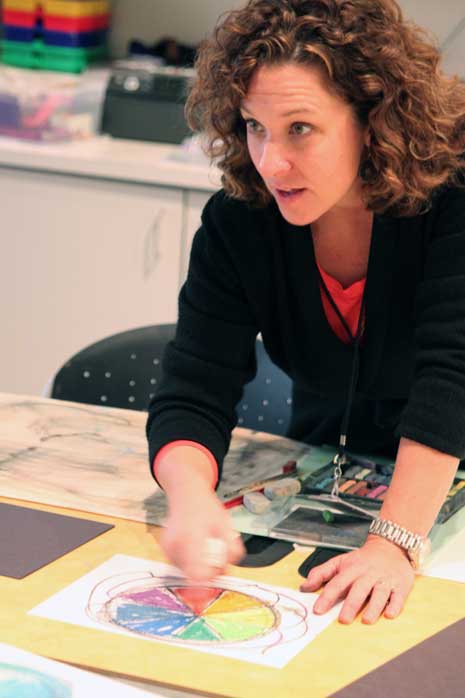 In addition to Open Studio Fridays, the Education Center will be open over winter break. You can always drop by on the weekends for family and youth programs. Open Studio Fridays continues this Friday, December 12, from 1-4pm. Check the events calendar for future Open Studio Fridays.