"The Outwin 2016" Finalist: Gaspar Enriquez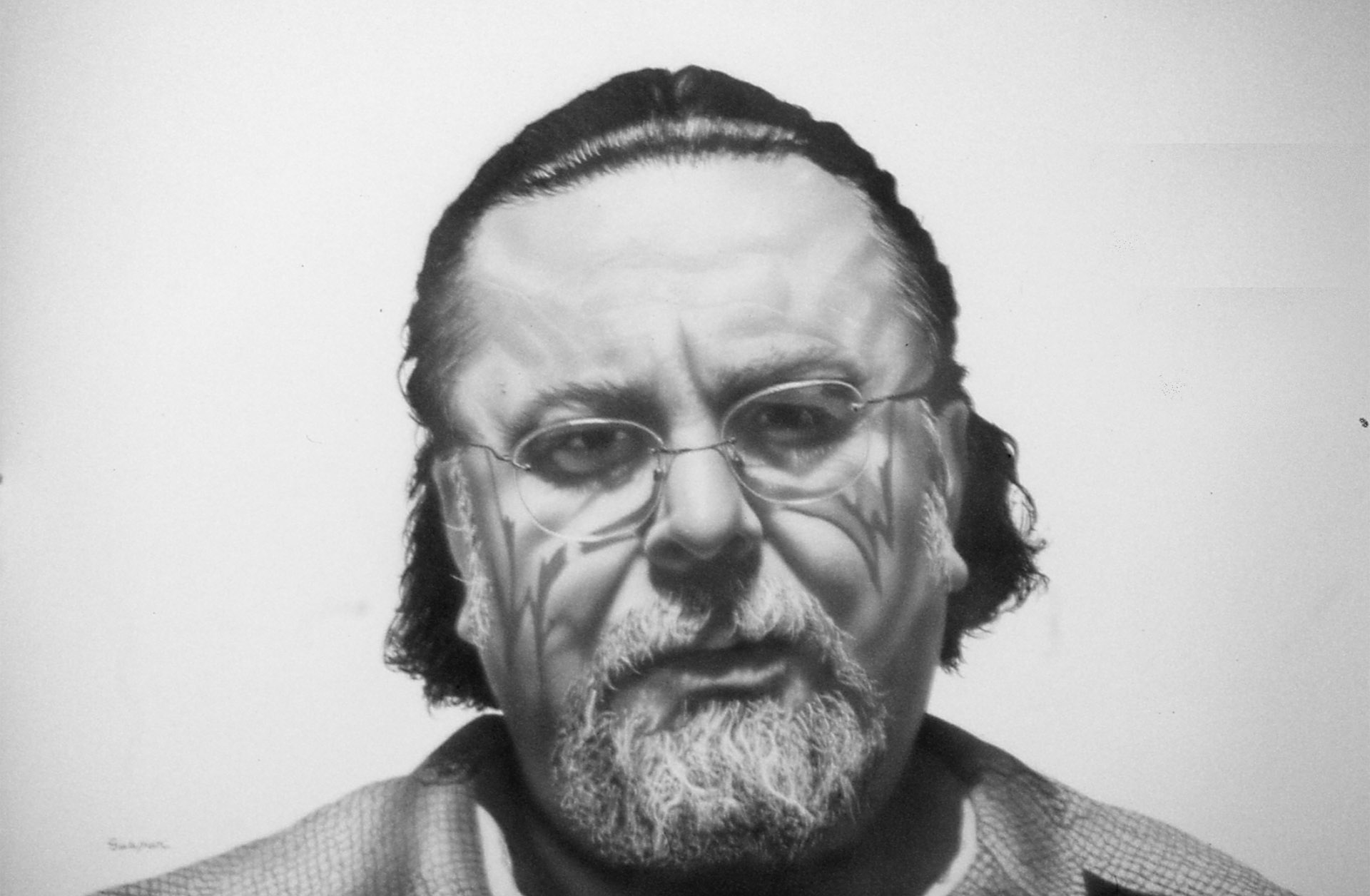 Out of over 2,500 entries in the Outwin Boochever Portrait Competition, 43 artists have their work shown in the exhibition "The Outwin 2016: American Portraiture Today." Read more about one of the finalists, Gasper Enriquez.
What about the sitter inspired you?
This series (De Puro Corazon) is about artist friends whose work and work dedication I admired. They have endured the challenging profession of being an artist and have made a mark in the Art World.
What made you decide to depict this sitter as you did?
I try to depict each artist's personality by their pose or some aspect of their art in the background.
How did your work develop from idea to execution?
Throughout my career as an artist I've had the chance to meet many other artists, some of whomhave become very good friends. As I got to know them better I decided to record these artists and their personalities, which has gotten to be a never ending endeavor.  
How does the piece fit within your larger body of work?
Being a portrait artist I paint a great number of individuals, so making portraits of these artists is like the portraits of my students.  I'm borrowing their souls so that anyone who views them may reflect on who these individuals are. 
You can see Enriquez's work in "The Outwin 2016: American Portraiture Today," up now through Jan. 8, 2017. Also, be sure to vote in our People's Choice Competition.