Owning and Sharing the Stage: Miriam Colón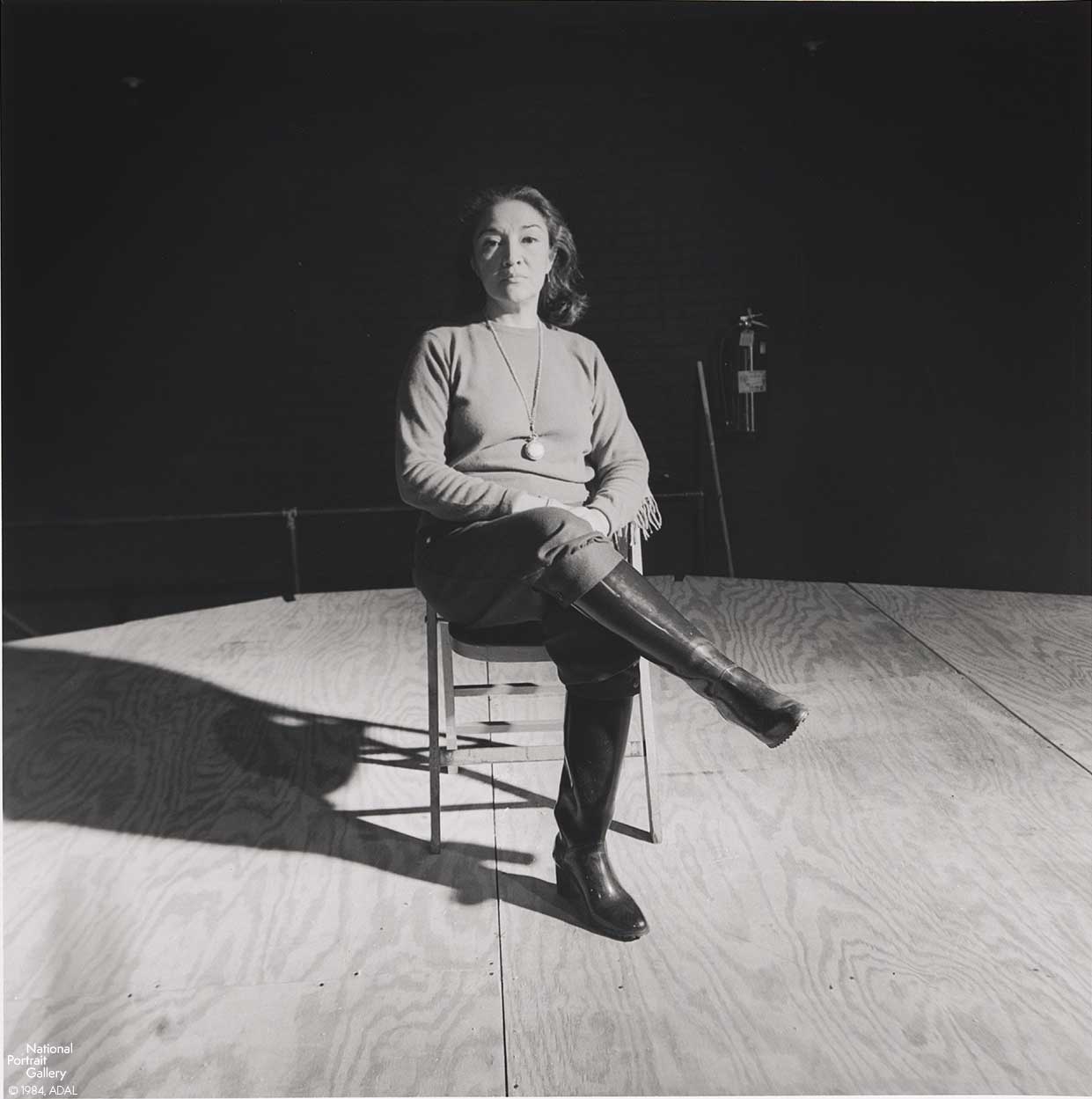 Last month, after a long and productive life as an iconic actress on stage and on the screen and founding director of the landmark Puerto Rican Traveling Theater in New York, Miriam Colón passed away at age 80.
Miriam Colón was born and raised Puerto Rico, where she was passionately venerated. Being Puerto Rican myself and having dedicated much of my studies to the culture of the Puerto Rican diaspora in New York, I had long admired Colón. But I never thought I would have the chance to meet her in person, let alone to have a conversation with her. Yet, in March 2014, less than a year into my new job at the National Portrait Gallery, the Smithsonian Latino Center asked if I would interview Miriam Colón for Women's History Month. Colón would be in town and attending a screening of Carl Franklin's recently released film Bless Me, Ultima, in which she starred as Ultima. I pounced at the opportunity in a mix of excitement and disbelief.
The film, based on Rudolfo Anaya's 1972 bestseller by the same title, tells the story of Antonio Juan Marez y Luna (played in the movie by Luke Ganalon), a boy growing up in rural New Mexico during World War II, who befriends Ultima, a curandera or healer who has come to spend her last days with his family. Under her guidance, he discovers the mysteries of nature, spirituality, and good and evil. Lending Ultima weight and soul, Colón was wonderful in her character.
In the interview I asked her what it was like to be a Puerto Rican playing a New Mexican curandera. The medicine woman or man is a figure familiar to many Latin American and Caribbean countries with strong indigenous traditions. Colón said that her experience coming into contact with medicine women in Puerto Rico helped her connect instantly with the character, to the point of imagining her life beyond the novel and the screenplay. I also asked her how that character fit in the repertoire of roles reserved for Latinas in the American film industry. She answered that it had been a blessing to play a strong, wise woman connected to her culture, a rarity in the sea of stereotypical roles for Latinas as mothers, maids, and sex symbols.
Miriam Colón helped pave the way for Latina actresses in Hollywood. In 1953 she became the first Puerto Rican to be accepted by Elia Kazan at New York's celebrated Actors Studio. Throughout her life she appeared in more than 90 films. She is best remembered for her role in Scarface as the scolding and incorruptible mother of Tony Montana, played by Al Pacino.
Colón's legacy goes well beyond her career in acting. In 1967 she founded the Puerto Rican Traveling Theater (PRTT), the first bilingual theater in New York City and a pioneer company in the bilingual theater movement nationally. Its mission was not only to make known the work of Spanish-speaking playwrights, but also to afford economically disadvantaged communities the experience of theater through free performances in the city's boroughs. For this remarkable contribution, President Barack Obama awarded Colón the National Medal of the Arts in 2015. In 2013 the PRTT merged with Pregones, a younger bilingual theater founded by Rosalba Rolón in the Bronx.
In this portrait, photographer ADÁL captures Colón in the middle of a stage. The unpainted wood floor reminds of the expression in Spanish las tablas or "the planks" to refer to the stage where literary works come to life. Self-assured, Colón appears to own the space. She did, actually: The stage is in the abandoned Fire House on West 47th Street in Broadway's theater district which she acquired in 1981 and turned into PRTT's permanent home.