Passion for the Presidents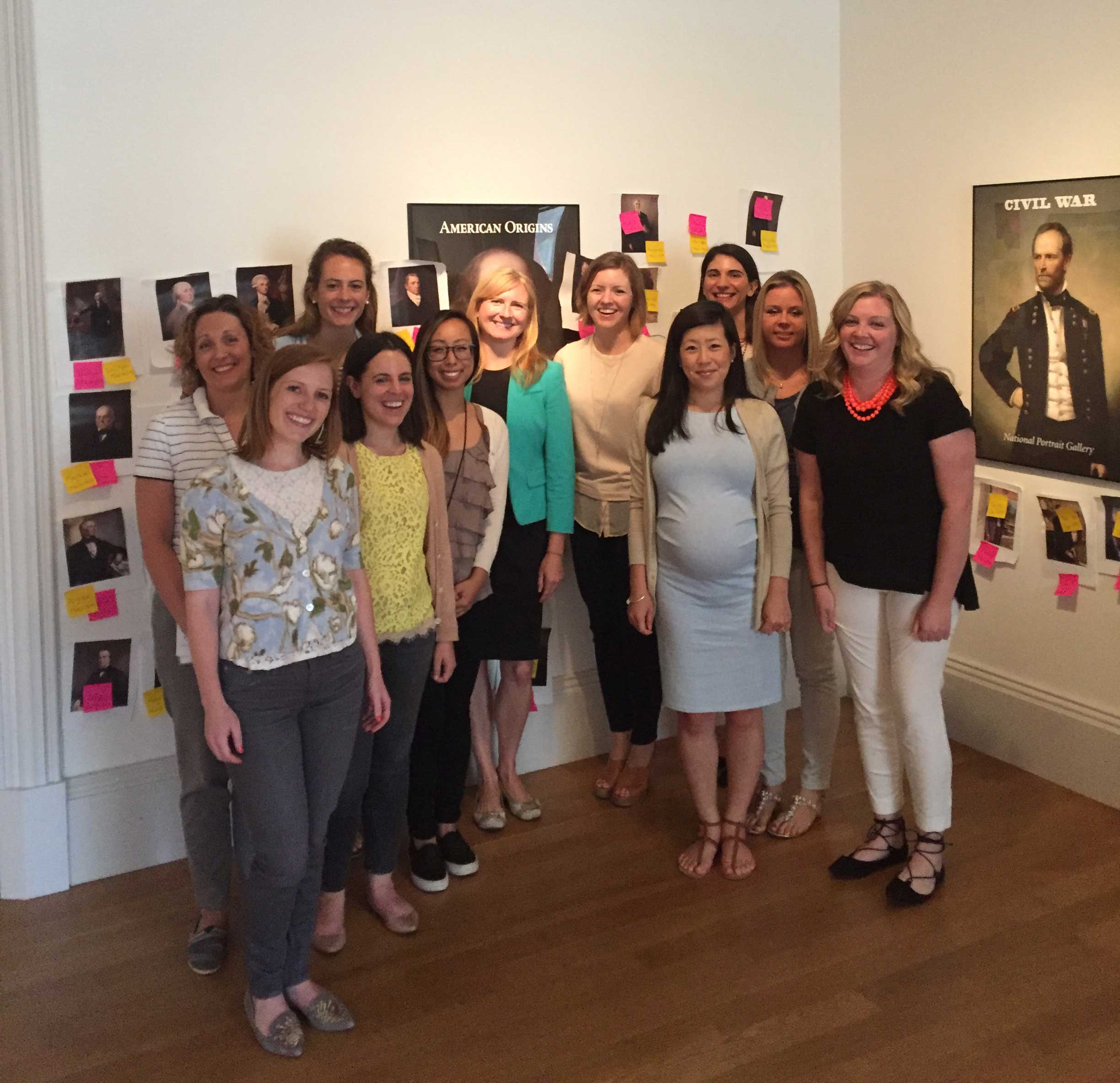 Working at the National Portrait Gallery, the only museum with a complete collection of presidential portraits, I am surrounded by people who are passionate and knowledgeable about presidential history.  But after spending an afternoon with Lillian Cunningham, creator and producer of the Washington Post's Presidential podcast, I am convinced she has us beat.
When Presidential was launched in 2016, it was the very first podcast released by the Washington Post.  Featuring one president each week, the series ran through campaign season, culminating with an episode just after Donald Trump was elected. 
Since 2016, my staff and I have been working to raise $3 million for the transformation and updating of our America's Presidents exhibition, and we were thrilled to have a chance to talk with Lillian about all things Presidential. 
While it was fun to debate questions like what makes a president truly great and which president has had the most impact on the course of US history, the real treat was learning more about the making of the podcast itself.  It was exciting to hear about how Lillian came up with the idea, feeling that it would be a public service to educate people about the history of the presidency as the 2016 election season was underway, and how she pitched the concept to her editor.  We were in awe of the fact that neither she nor the Post had done a podcast before, yet Lillian was able to teach herself how to edit audio and put together a podcast, all on her own. 
Featuring one president each week meant that she woke up on Monday mornings "at ground zero," started researching that week's president, chose the topics or themes she wanted to cover for that president, arranged and conducted interviews with scholars and historians, weeded through too many hours of audio content, and, finally, on Sunday night, finished editing a 45 minute episode and pushed "publish."  It was a staggering amount of work for one person, and she found herself taking naps under her desk at 3am, sitting alone in the newsroom when everyone else was out on the campaign trail, and spending some time at the office literally every single day in 2016.  She was not complaining at all though, rather she was explaining how it felt to be so passionate about something that you get swept up and a year goes by in a flash.  What an inspiration! 
As fundraisers and event planners, my team and I need to know enough about every project going on at the museum that we can have an educated conversation with potential donors about any one of them.  Because we have such a large fundraising goal for America's Presidents, we are having a lot of conversations about this exhibition in particular. Often, we're talking with donors who are history buffs themselves, the kind of people who have shelves of presidential biographies in their libraries and who would beat you hands-down in a game of presidential trivia.  In a conversation with someone like this, it can be daunting to represent the Smithsonian's National Portrait Gallery!
When we explained this to Lillian, she shared a piece of advice that I will forever treasure:  "Enthusiasm is a good substitute for authority.  Focus on what you do know and talk about that with a lot of excitement.  Don't worry about everything you don't know.  You can't know everything."  Even though some of our donors might know a lot about George Washington the person, they probably don't know as much as we do about the ancient symbols in the Lansdowne portrait of Washington, or why the portrait of Washington on which the $1 bill image is based was never finished, or why John F. Kennedy chose Elaine de Kooning to paint his official portrait, or why there is a crack in Alexander Gardner's photograph of Abraham Lincoln.  These are the stories that we as staff do know, special nuggets of "insider" information that we can share while standing in front of these artworks, and if we tell them with enthusiasm and passion, we will help others get excited too.    
I love how Lillian identified something she cared about, pitched the idea, and made it happen.  By the end of 2016, Presidential had 9 million listens, the Washington Post had expanded into more podcasts, and Lillian was brainstorming what she'd do next.  Her next podcast, Constitutional, will launch in summer of 2017.  Organized thematically, it will be just 16 episodes, and Lillian will have help with production.  Hopefully passion and relaxation will co-exist this time around. I can't wait to listen!