The Portrait Gallery's Book Club Continues
Join staff from the National Portrait Gallery and the DC Public Library (DCPL) as we continue a monthly discussion of portraits and prose commemorating the 50th anniversary of the museum and 1968. Each month, a Portrait Gallery educator will discuss portraits from the exhibit One Year: 1968, An American Odyssey. Following the portrait walk, a DCPL librarian will lead a discussion of a book related to the exhibition. Reconnect with a pivotal year in American history through portraits and the written word.
Books are available for purchase at the National Portrait Gallery and for checkout at the DC Public Library. All discussions convene in the National Portrait Gallery's G Street lobby (at 8th and G Street, NW). This event is free and open to the public, but registration is required.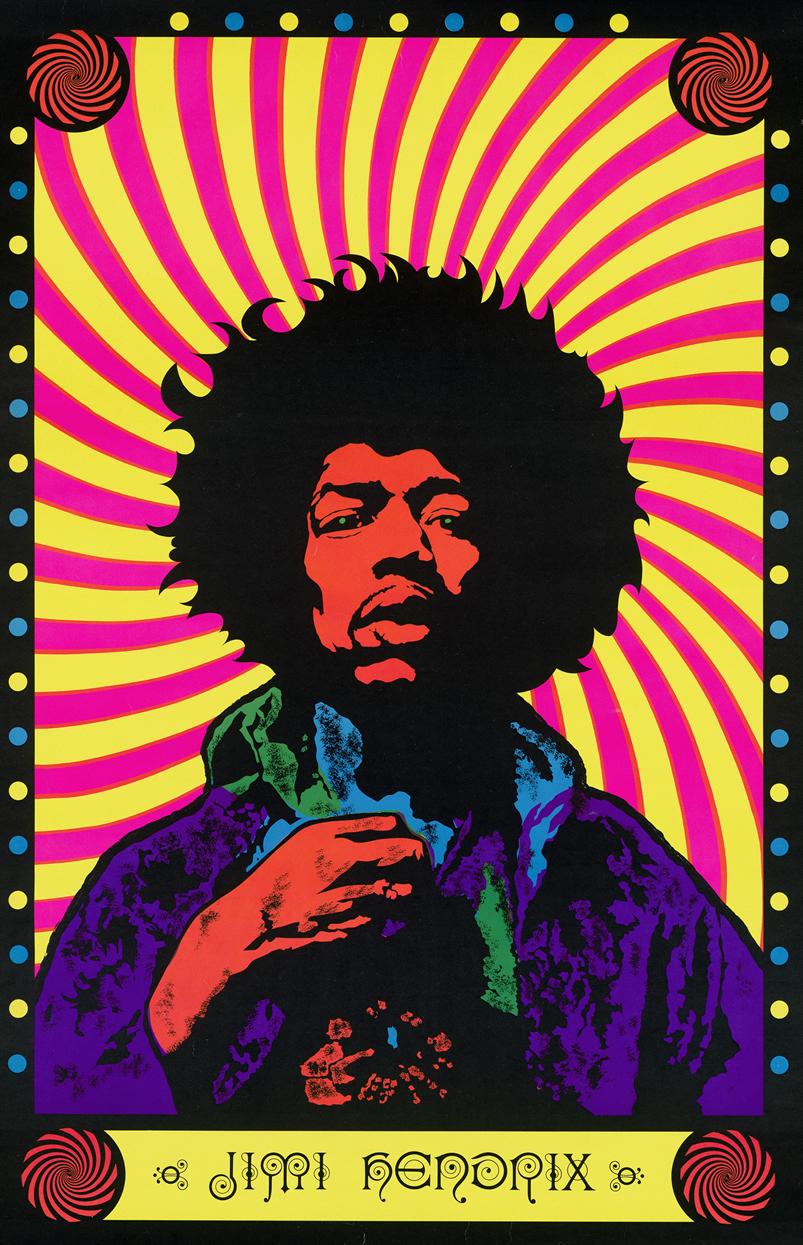 We hope you will join us on the dates below as we discuss these three books.
September 18, 5:30 p.m.: Hendrix on Hendrix, Interviews and Encounters with Jimi Hendrix by Steven Roby
As close to a Hendrix autobiography as we will ever see, Hendrix on Hendrix collects interviews and transcripts of Hendrix during the pivotal years 1966-1970. In his own words, Hendrix recalls for reporters his heartbreaking childhood, his concept of "Electric Church Music" (intended to wash people's souls and give them a new direction), and his wish to be remembered as not just another guitar player.
October 16, 5:30 p.m.: Hidden Figures: The American Dream and the Untold Story of the Black Women Mathematicians Who Helped Win the Space Race by Margot Lee Shetterly
Before John Glenn orbited the earth, or Neil Armstrong walked on the moon, a group of dedicated female mathematicians known as "human computers" used pencils, slide rules, and adding machines to calculate the numbers that would launch rockets, and astronauts, into space. Hidden Figures follows the interwoven accounts of Dorothy Vaughan, Mary Jackson, Katherine Johnson, and Christine Darden—four African American women who participated in some of NASA's greatest successes. It chronicles their careers over nearly three decades as they faced challenges, forged alliances, and used their intellect to change their own lives, and their country's future.
November 13, 5:30 p.m.: An Organizers Tale: Speeches by Cesar Chavez and Ilan Stavans (editor)
One of the most important civil rights leaders in American history, Cesar Chavez was a firm believer in the principles of nonviolence, and he effectively employed peaceful tactics to further his cause. Through his efforts, he helped achieve dignity, fair wages, benefits, and humane working conditions for hundreds of thousands of farm workers. This extensive collection of Chavez's speeches and writings chronicles his progression and development as a leader, and includes previously unpublished material.