Portrait of a Nation Prize Recipient: Dr. David Ho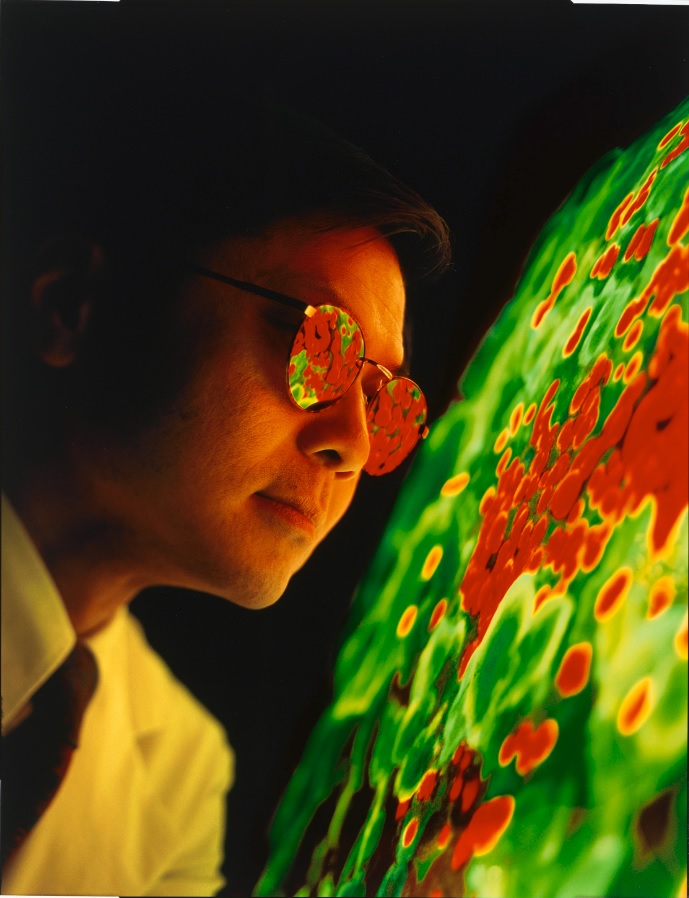 On November 19, 2017, the Portrait Gallery will host its second American Portrait Gala. The event will honor five individuals with the Portrait of a Nation Prize, given for their exemplary achievements and significant contributions to American history and culture. One of the honorees will be David Ho, M.D.
David Ho has been at the forefront of HIV/AIDS research since the 1980s, shortly after the virus's discovery. He and his colleagues launched a clinical trial in 1995 that focused on HIV's so-called dormant phase, when the virus continues ravaging its victims without presenting them with any symptoms. Ho's team developed antiretroviral treatments that are capable of reducing HIV in the bloodstream, and because of their efforts, carriers today are often able to live longer.
In Gregory Heisler's photograph of Ho, the doctor examines an enlarged image of an HIV-infected T-cell, where the red coloration indicates the presence of the virus. The portrait was used on the cover of Time in 1996, when Ho was deemed "Man of the Year" by the magazine. A recipient of many honors, including the Presidential Citizens Medal in 2001, Ho continues his search for an HIV vaccine.