Portrait of a Nation Prize Recipient: Dr. Madeleine K. Albright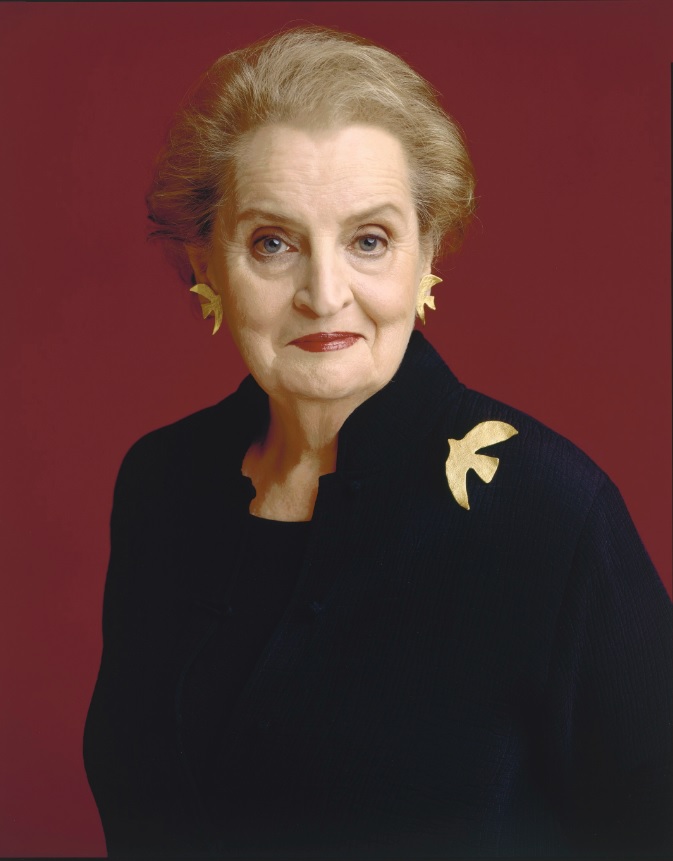 On November 19, 2017, the Portrait Gallery will host its second American Portrait Gala. The event will honor five individuals with the Portrait of a Nation Prize, given for their exemplary achievements and significant contributions to American history and culture. One of the honorees will be political pioneer Dr. Madeleine K. Albright.
As a child, Madeleine Albright and her family fled Prague twice, first at the outbreak of World War II and again after the 1948 communist-backed coup. They eventually settled in the United States, where Albright went on to earn a PhD from Columbia University's Department of Law and Government.
In 1997, Albright was sworn in as Secretary of State, becoming the highest-ranking woman in the history of the U.S. government. Quick-witted and strong-willed, she faced political adversaries and negotiated complex treaties. She is known to have employed her collection of brooches as a form of diplomatic communication, as with the pin she wears in this portrait. Given to her by the widow of slain Israeli Prime Minister Yitzhak Rabin, Albright wore the dove-shaped brooch while engaging in Middle East peace negotiations.
Albright has recently authored several autobiographies and texts on foreign policy, and in 2012, she received the Presidential Medal of Freedom.