Portrait of a Nation Prize Winner: Spike Lee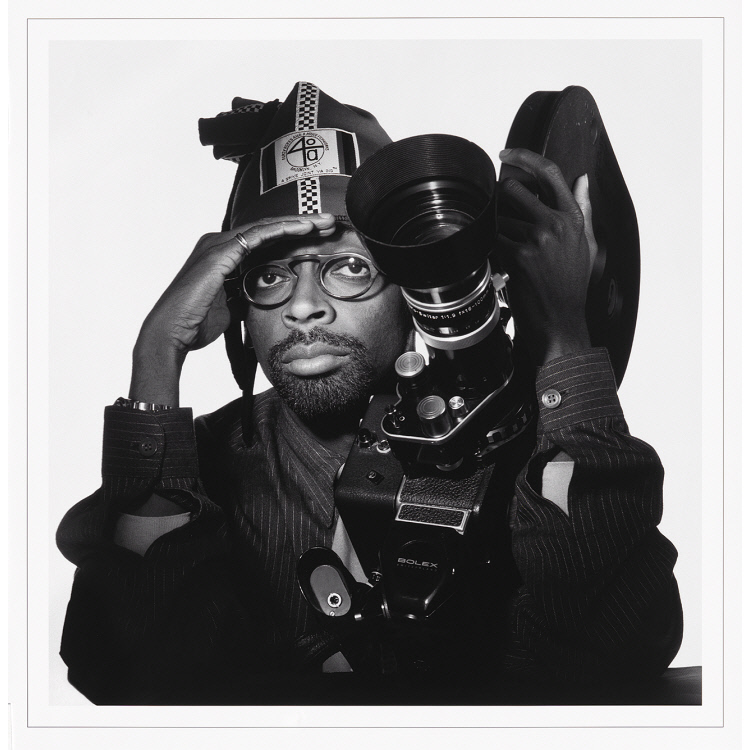 On November 19, 2017, the Portrait Gallery will host its second American Portrait Gala. The event will honor five individuals with the Portrait of a Nation Prize, given for their exemplary achievements and significant contributions to American history and culture. One of the honorees will be the innovative and provocative filmmaker Spike Lee.
Spike Lee has no qualms about confronting hot-button issues of race and class in his feature films and documentaries. In 1986, he scored an indie hit with his first full-length motion picture, She's Gotta Have It. Written, directed, and produced by Lee (who also played one of its characters), the film was shot in under two weeks on a budget of $175,000 and earned more than $7 million at the box office.
Having received wide critical acclaim since the 1980s for his original, pioneering work, Lee has brought varied projects to the screen, including Do the Right Thing (1989), Malcolm X (1992), and Bamboozled (2000). His probing documentaries include 4 Little Girls (1997), an examination of the 1963 bombing of Birmingham's 16th Street Baptist Church, and When the Levees Broke: A Requiem in Four Acts (2006), a study of Hurricane Katrina's devastating impact on New Orleans and the federal government's inadequate response to the tragedy.
Artist Jesse Frohman, a former studio manager for Irving Penn, focuses his lens on celebrities, and is known for works that exude a quiet energy and sense of strength.