Portrait Spotlight: Consuelo Kanaga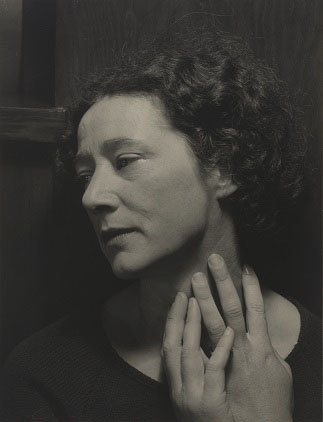 At this week's Portrait Spotlight, learn more about the incredible Conseulo Kanaga (1894–1978)! 
Beginning in 1915, Kanaga served as a reporter and then as a staff photographer for the San Francisco Chronicle. While in San Francisco, she befriended members of the city's artistic community, including photographers Imogen Cunningham, Dorothea Lange, and Edward Weston, and later exhibited her work alongside theirs as an unofficial member of the group f/64. In 1922 she moved to New York City, where she worked for the New York American. There, she also met photographer Alfred Stieglitz, whose journal, Camera Work, had been crucial in raising awareness of photography as a fine art. Stieglitz encouraged Kanaga to mine the medium's aesthetic possibilities in her photojournalism. In her eclectic oeuvre, she sensitively documented social inequities, most notably the plight of African Americans and migrant workers; she also photographed still lifes of flowers and household objects.
This portrait of Kanaga was taken in the early 1930s by Alma Lavenson, who was establishing herself as a portraitist in the Bay Area at the time.
Take a lunch break and learn about someone amazing during Portrait Spotlight at the Portrait Gallery. An expert walks you through his or her favorite work every third Thursday at noon.