Are you looking for a chance to explore art and history with your friends and family on the weekends? The National Portrait Gallery hosts a free drop-in program for families to create art and learn more about some truly unique figures from United States history. Every Saturday and Sunday from 1 to 4 p.m. we welcome visitors of all ages into our Education Center for Portrait Story Days.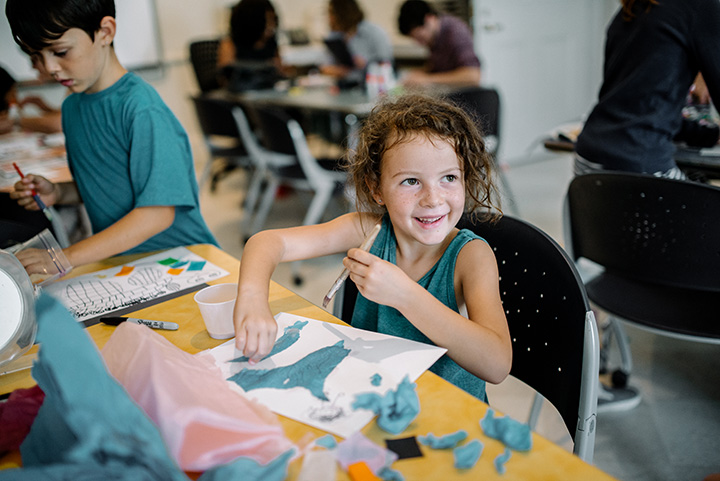 Each weekend our educators focus on a different figure from history. There are countless great stories to choose from! Every Saturday and Sunday we dedicate the program to someone new. We fill the education center with the sights and sounds of that person's life, including reproductions of his or her portraits. We read books and discuss that person's life. Finally, we create an art activity that relates back to the biography.
Some histories are well known but we still love learning about them, like Rosa Parks and the Montgomery Bus boycott, or Abraham Lincoln's friendship with Frederick Douglass. Other histories are new to many visitors. For instance, did you know that the first woman to swim across the English Channel was an American champion swimmer named Gertrude Ederle? Or that Anna May Wong overcame many obstacles to become the first Chinese American Hollywood movie star? Some weeks we focus on great figures from U.S. history like Pocahontas or Benjamin Franklin, while other weeks we focus on contemporary lives like Sonia Sotomayor and Pedro Martinez.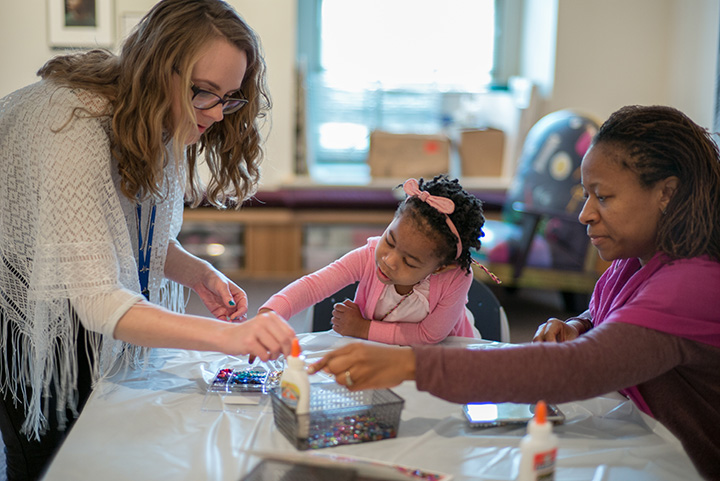 As our staff can attest, no matter which heroes we highlight, Portrait Story Days are a great resource for families! Here are some quotes from some of our star educators:
"One of my lasting memories was when we worked with the book Martin's Big Words about Martin Luther King, Jr. These kids were asking some pretty tough questions but it started a great dialogue between them, myself as the reader/educator, and the parents who I felt really loved having a safe space to talk about some interesting questions and thoughts. I guess I just like how it is a place where families can feel less intimidated by the big ideas that some of the portraits in the museum carry with them."—Carolyn
"Families enjoy Portrait Story Days, because people of all ages are able to do art together! My favorite Portrait Story Days memory was an 8-year-old girl who was inspired by Sequoyah. She created her own symbolic language, complete with a key. She wrote out a few sentences for us to decipher!"—Rose
"My favorite Portrait Story Days activity was for Edgar Allen Poe. We read The Raven, listened to spooky music, and created mysterious and scary art (of which I think Edgar Allen Poe would be proud)!"—Julia
"The best part about Portrait Story Days is seeing parents take the information about our highlighted portrait and then speak to their children about it by relating it to what they have learned at school, community, and home. We are providing an entryway to many conversations that elevates their museum experiences."—Patty
Come hear the exciting and inspiring stories that have shaped and continue to shape this country. Portrait Story Days provide a great opportunity for children and their grownups to learn together, create together, and take something home to continue the conversation. See our online calendar to find a story that interests you or drop in any Saturday or Sunday afternoon and be surprised at what you learn! This program is free, open to the public, and great for all ages. We hope to see you there.