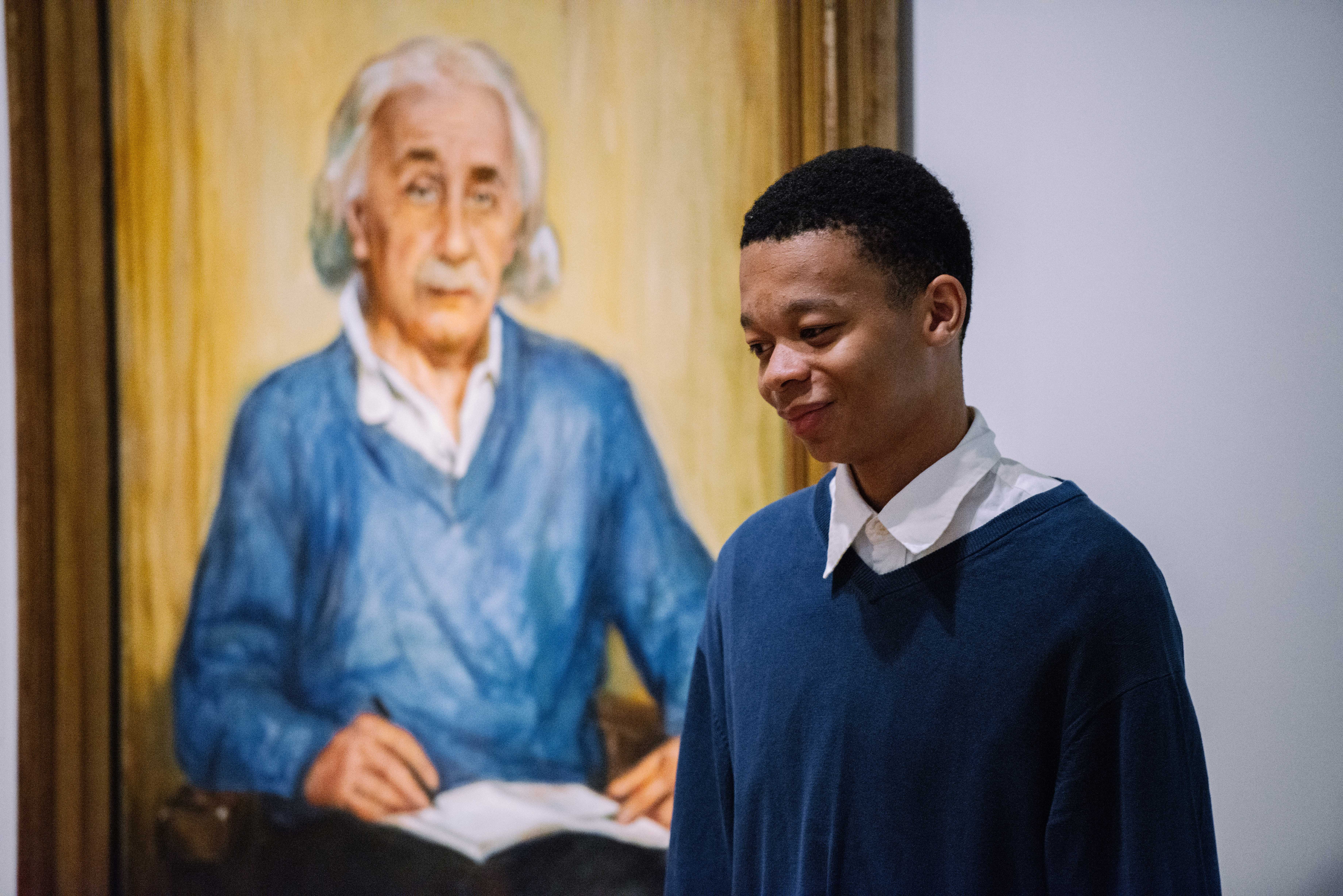 Are you interested in learning more about history, creative writing, and acting? Want to go on a tour of the National Portrait Gallery through the eyes of nine DC area teenagers? If you've answered yes, then you need to check out Portraits Alive!.
The Portraits Alive! program provides DC teens an opportunity to work at the museum during the summer in partnership with the Department of Employment Services Summer Youth Employment Program. The program takes place over a six-week period, June 26 through August 4, for teens ages 16 - 17. Teen Ambassadors learn about portraiture by conducting research about an individual depicted in the Portrait Gallery collection, participating in writing and theater workshops with local playwrights, Thembi Duncan and Tom Minter, and creating monologues about their subjects.
Teens could chose anyone in the following exhibitions: American Origins, the Struggle for Justice, and America's Presidents. The only requirement was that the sitter had to be deceased. The following teens have chosen their sitter for the summer and will portray them on a tour of the National Portrait Gallery:
Tyerek as Yarrow Mamout
Perry as Ira Aldridge
Katie as Belva Ann Lockwood
Devon as Fredrick Douglass
Roy as Fred Hampton
Ayende as Elijah Muhammad
Taniya as Rosa Parks
Parker as Eunice Kennedy Shriver
Nyasia as Marian Anderson 
Teens will discuss the themes of equality, civic duty, social responsibility, and education throughout their performances. Costumed to look like their chosen sitters, they perform their speeches in front of the portraits for museum visitors. This interactive tour truly brings the portraits to life! Performances will take place Tuesday, July 11 through Friday, July 14 and Monday, July 31 through Friday, August 4 at noon and 1:30 p.m. We hope to see you there!