A Quick and Effective Change: Cameron to Stanton, and Administrating the Civil War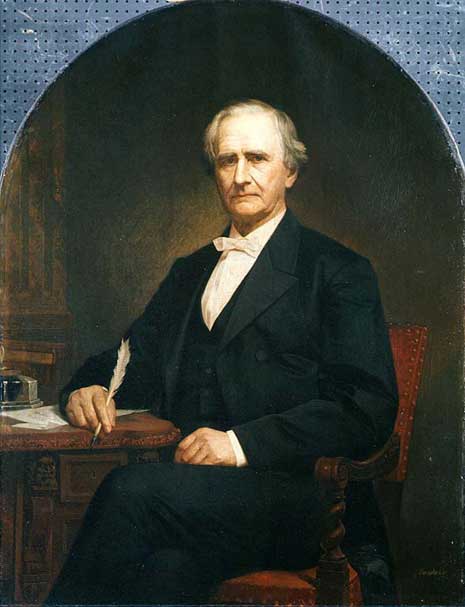 Simon Cameron (above) was Abraham Lincoln's secretary of war when hostilities began in 1861. Cameron, however, was a somewhat corrupt and poor administrator; President Lincoln sent him to Russia to serve as minister in 1862. Cameron's replacement did not necessarily engender positive feelings in everyone he met either, but he performed his job to the highest degree, which was the service Lincoln required.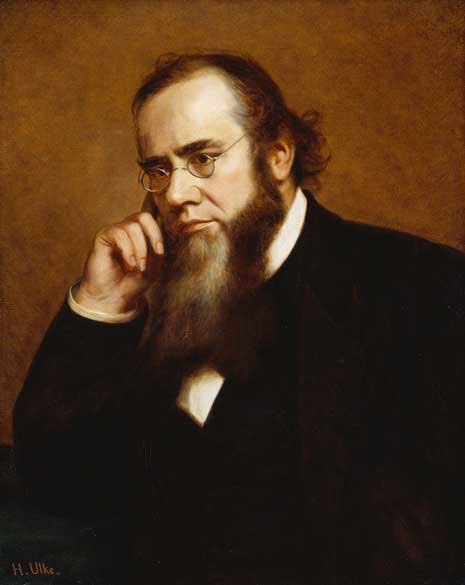 Edwin Stanton (above) is generally described as short in physical respects, but he was long on character and spirit. And though small in stature, Stanton himself might have thought that the six-foot, two-inch-tall Kevin Kline was appropriate, if not a little diminutive, in his role as the secretary of war in Robert Redford's current film, The Conspirator.
General William Emile Doster, who served as provost marshal for Washington during the early part of the war, attested that Stanton was a difficult man, but also that he performed well in an environment that needed his talent and ethics.
To relieve McClellan, court-martial Porter [Fitz John Porter, accused of insubordination and failure to obey orders at Second Bull Run], and eliminate all traces of West Point class traditions, uniting by nicknames, I consider victories as important as Appomattox, and [none] but the wooden and numb audacity of Stanton dared to achieve.
Secretary of War Stanton was ornery and direct, parceling out no partiality and having little respect for anyone. He is portrayed in drawing and sculpture as plug-like, and historian Shelby Foote described Stanton as "thick-set, bouncy on short but energetic legs. His voice, which was deep in times of calm, rose to piercing shrillness in excitement."
In his journals, Walt Whitman recorded seeing Lincoln and Stanton together on one of the president's excursions:
Sometimes the President goes and comes in an open barouche. The cavalry always accompany him, with drawn sabres. Often I notice as he goes out evenings . . . he turns off and halts at the large and handsome residence of the Secretary of War, on K street, and holds conference there. If in his barouche, I can see from my window he does not alight, but sits in the vehicle and Mr. Stanton comes out to attend him. Sometimes one of his sons, a boy of ten or twelve, accompanies him, riding at his right on a pony.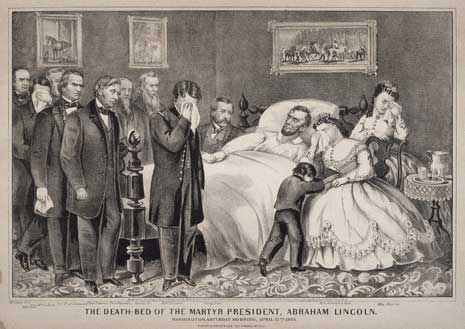 Stanton administered the war to the end and beyond. He was at President Lincoln's bedside on the early morning of April 15, 1865, as the president succumbed to the gunshot of the previous night. Stanton said at the president's passing, "Now he belongs to the ages."
Andrew Johnson, ascending to the presidency upon Lincoln's death, did not agree with Stanton about the implementation of reconstruction. Johnson's attempt to fire Stanton resulted in Johnson's impeachment; upon the president's acquittal, Stanton resigned.
President Ulysses Grant eventually appointed Stanton to the Supreme Court, but Stanton did not live long enough to take the oath and is therefore not listed in records as having served on the Court. Edwin M. Stanton died in 1869 and is buried in Washington, D.C., the city he richly served until the end of his days.
—Warren Perry, Catalog of American Portraits, National Portrait Gallery