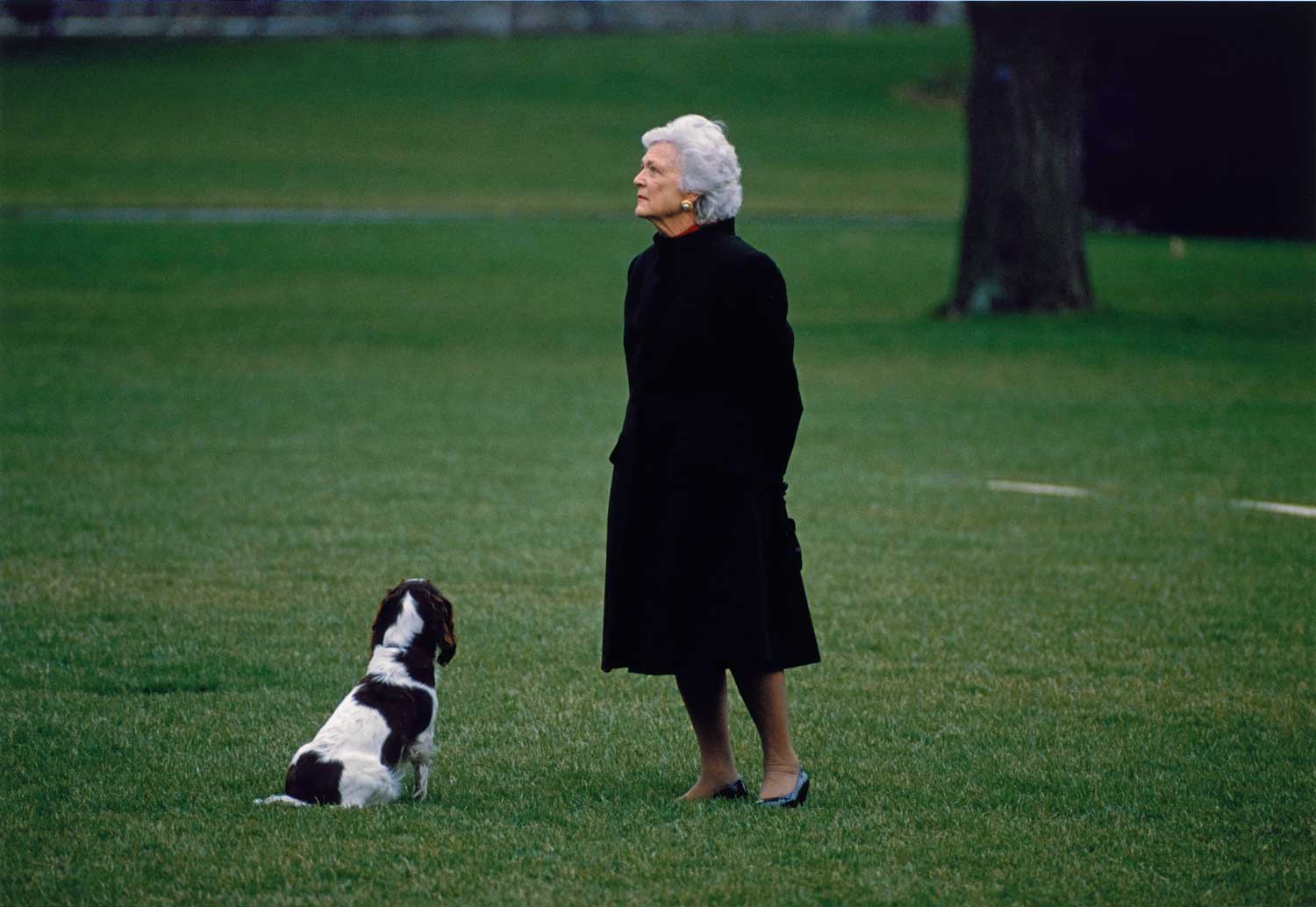 Today, the National Portrait Gallery remembers the life and legacy of Former First Lady Barbara Bush. 
Admired for her candor and down-to-earth approach to public life, Barbara Bush enjoyed considerable popularity as the nation's first lady during the presidency of her husband, George H. W. Bush. Just sixteen when she met the future president in 1941, she married him four years later and embarked on a life that would include raising six children, one of whom, George W. Bush, became the forty-third president. During her tenure as first lady, Bush championed efforts to combat illiteracy. In 1989, she established the Barbara Bush Foundation for Family Literacy and later directed proceeds from the publication of Millie's Book—a behind-the-scenes look at White House life from the perspective of the Bush family's beloved springer spaniel—to fund literacy initiatives. The first lady and Millie appear together in this photograph, which was taken on the White House grounds.
You can see the above Diana Walker photograph on view at the museum until April 29.