Remembering Dick Gregory and Jerry Lewis
America lost two icons of comedy over the weekend of August 19–20. Dick Gregory was 84 and Jerry Lewis was 91. Both men are represented in the collection of the National Portrait Gallery. Dick Gregory began his career as a stand-up comedian in the late 1950s, in Chicago, and was part of an emerging generation of black comedians who drew the majority of their material from current events and racial issues. An appearance on The Tonight Show in 1962 made him nationally famous. At the same time, Gregory became an activist in the civil rights and anti-Vietnam movements and ran unsuccessfully for president in 1968.
In 1969, graphic designer Milton Glaser produced this poster advertising Dick Gregory's comedy album for the Poppy label, The Light Side: The Dark Side.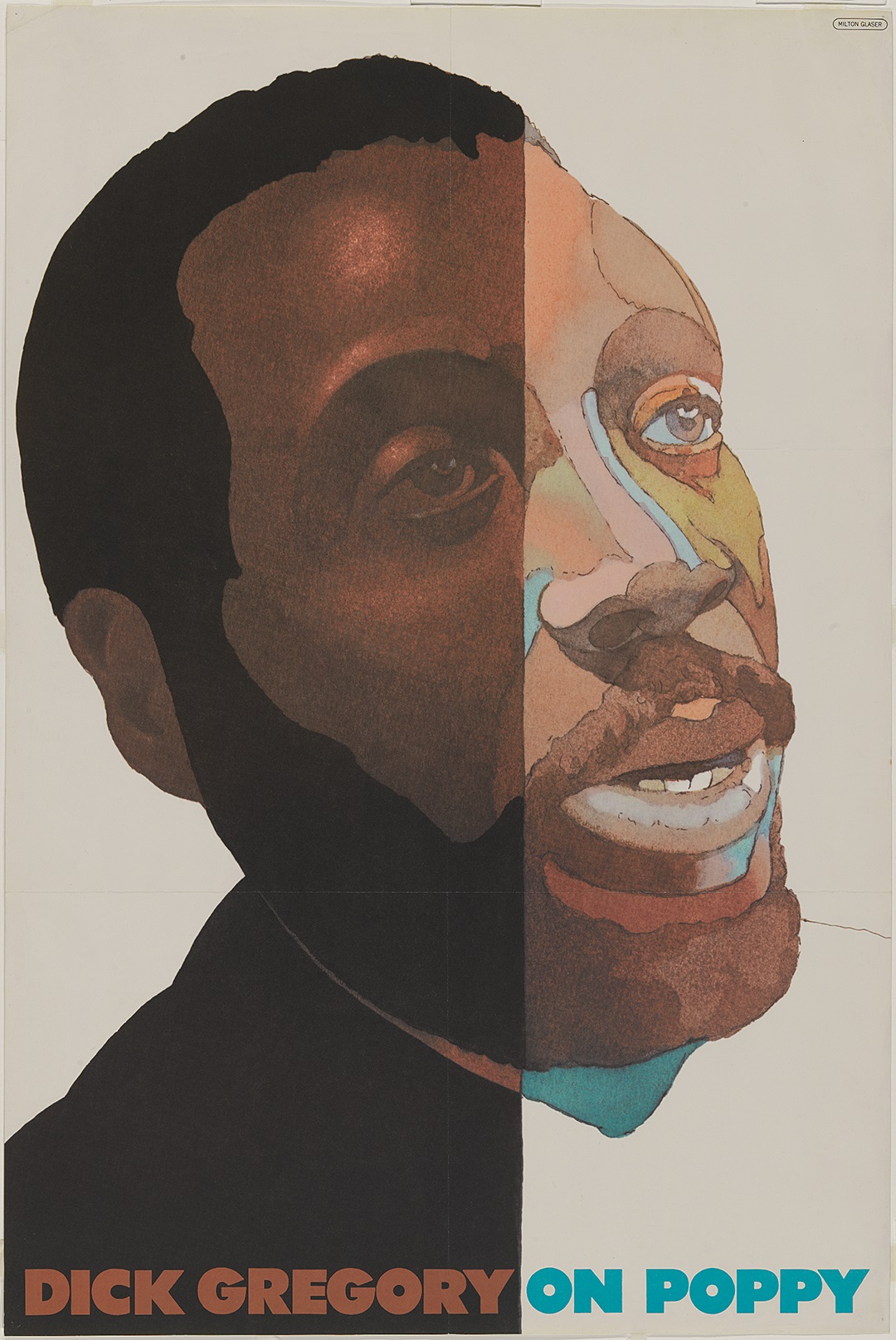 Jerry Lewis will be remembered for the whacky and hyperactive humor he showcased in Hollywood films and at Las Vegas nightclubs as well as his collaborations with "the rakish, imperturbable" Dean Martin. As the "King of Cool," Martin was a natural foil for Lewis, who played his clumsy, temperamental sidekick. In addition to being an actor, comedian, and producer, Lewis was a dedicated fundraiser for the Muscular Dystrophy Association. 
Norman Rockwell created the art for this poster promoting the film Cinderfella, a spoof on the classic fairytale that Jerry Lewis starred in and produced.