The National Portrait Gallery is holding its sixth and final REMIX party of the year with REMIX: Black Out on Thursday, August 30 from 5:30 to 8:30 p.m. This spring and summer as the temperatures rose outside, we kept it cool in the courtyard with the area's most popular DJs, fun and funky drinks, and some of D.C.'s most talked-about art exhibitions.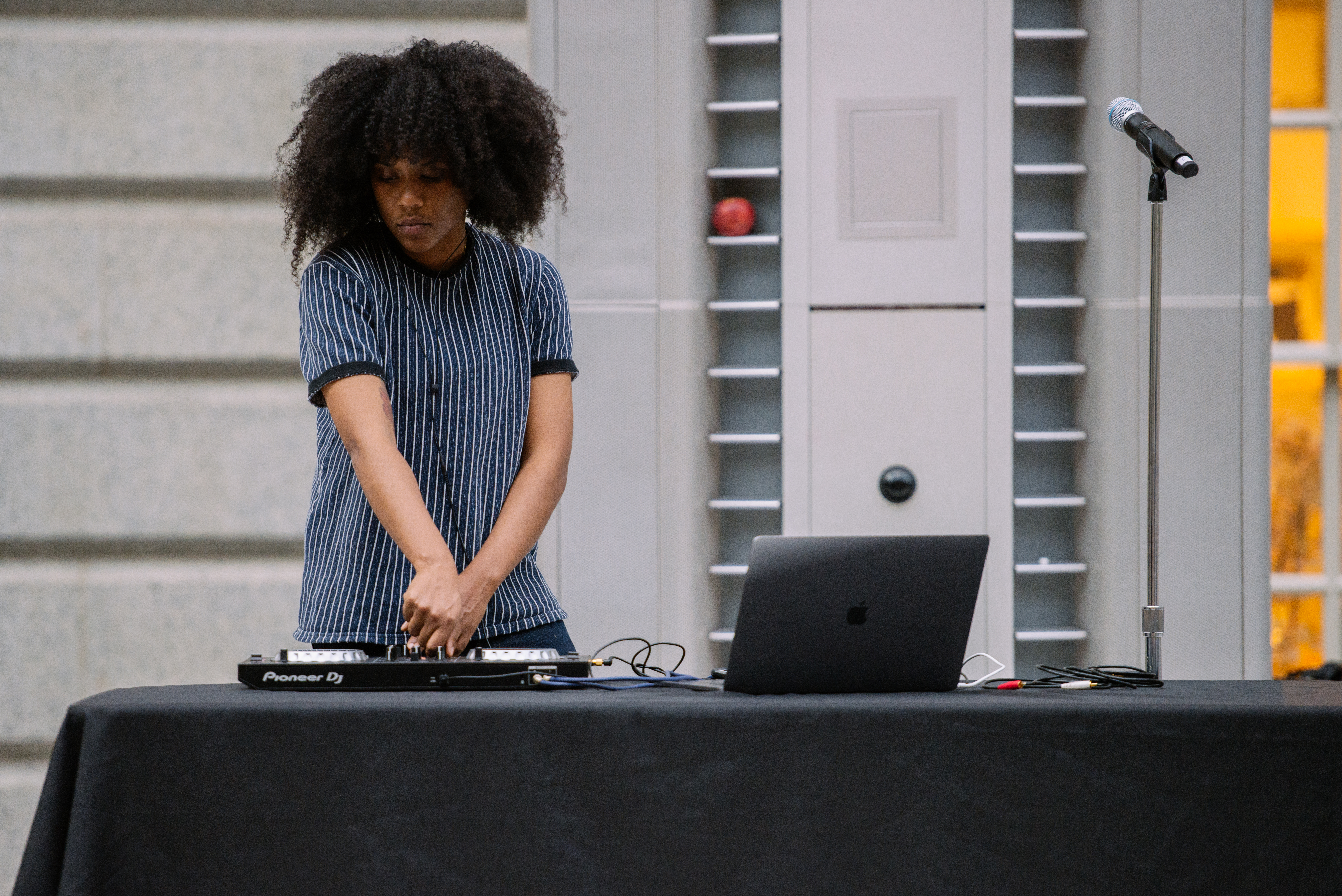 The six-month series started with a bang with REMIX: We Can Do It! We celebrated women who work while working it, through the exhibition The Sweat of their Face: Portraying American Workers and the iconic Rosie the Riveter poster. In April, Busboys and Poets joined us for National Poetry Month as we honored Sylvia Plath through a poetry jam that was both interactive and inspiring with social sketching, and group poetry.  Drawbridge Collective- a group of DMV poets spoke to survival, thriving and finding joy beyond trauma.  At the end of the evening an on the spot group Haiku was read created from visitors' words and phrases.  In May we all traveled to Switzerland (in spirit), while we ate Raclette, and listened to sounds of Electroclette (A Swiss DJ) courtesy of the Swiss Embassy and the exhibition Portraits of the World: Switzerland. DC Pride was loud and proud at the Portrait Gallery with June's REMIX: Get Up, Stand Up, celebrating activists and LGBTQ pioneers in the collection. Last month we were fresh off the Caps big win and headed into D.C.'s MLB All Star Game, so we showed off our sporty side with REMIX: Game On, highlighting the great sports icons on our walls with DJ D-REX.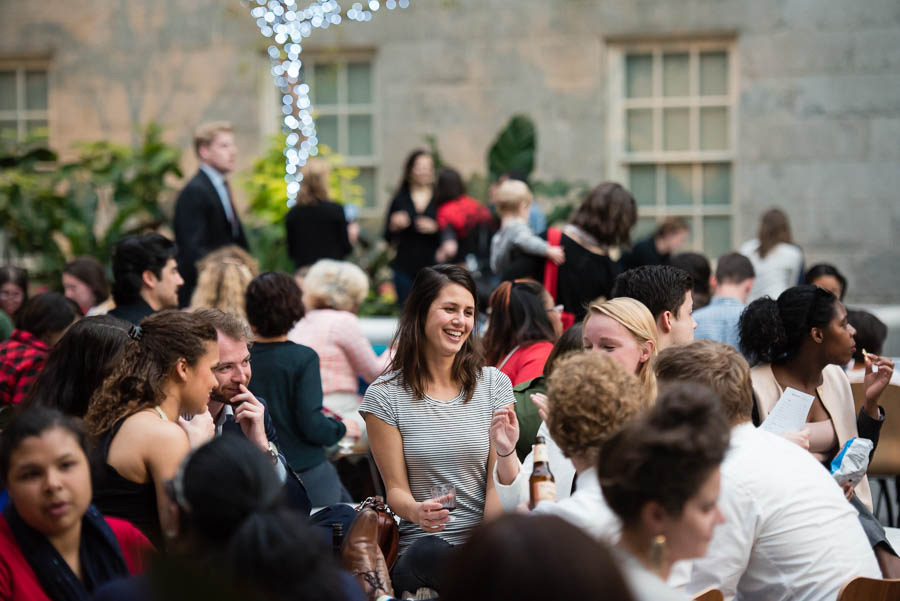 This month we focus on the fascinating exhibition Black Out: Silhouettes Then and Now. Dance to the musical hits from then and now, spun by DJ Heat in our Kogod Courtyard, as you explore past and present through games and art activities. Bartenders will be on hand to create iconic drinks from past and present. Sip a cocktail and sit for a portrait as an artist cuts your silhouette, creating a unique, personalized takeaway for each visitor. A 6:00 p.m. tour will offer a behind-the-scenes look at the Black Out exhibition. Whether you have seen the show before or are visiting for the first time, come and learn why silhouettes became so popular in the United States, and why that popularity continues. Then head back to the courtyard, grab some specialty scissors, and try your hand at creating silhouettes.
Grab your friends and coworkers or come meet new people at the National Portrait Gallery as we end our 2018 REMIX series with a bang!  The party starts at 5:30 p.m.  If you can't make it, this time we will be back next spring and summer in 2019!