Shadows are in the Picture this Halloween
The National Portrait Gallery will kick off the Halloween festivities next week by delving into the world of shadows as host of the 110th Meeting of the Smithsonian Material Culture Forum. Shadows may seem an unlikely subject for a forum focused on materiality, but despite their own lack of substance, shadows have yielded a rich legacy of material objects.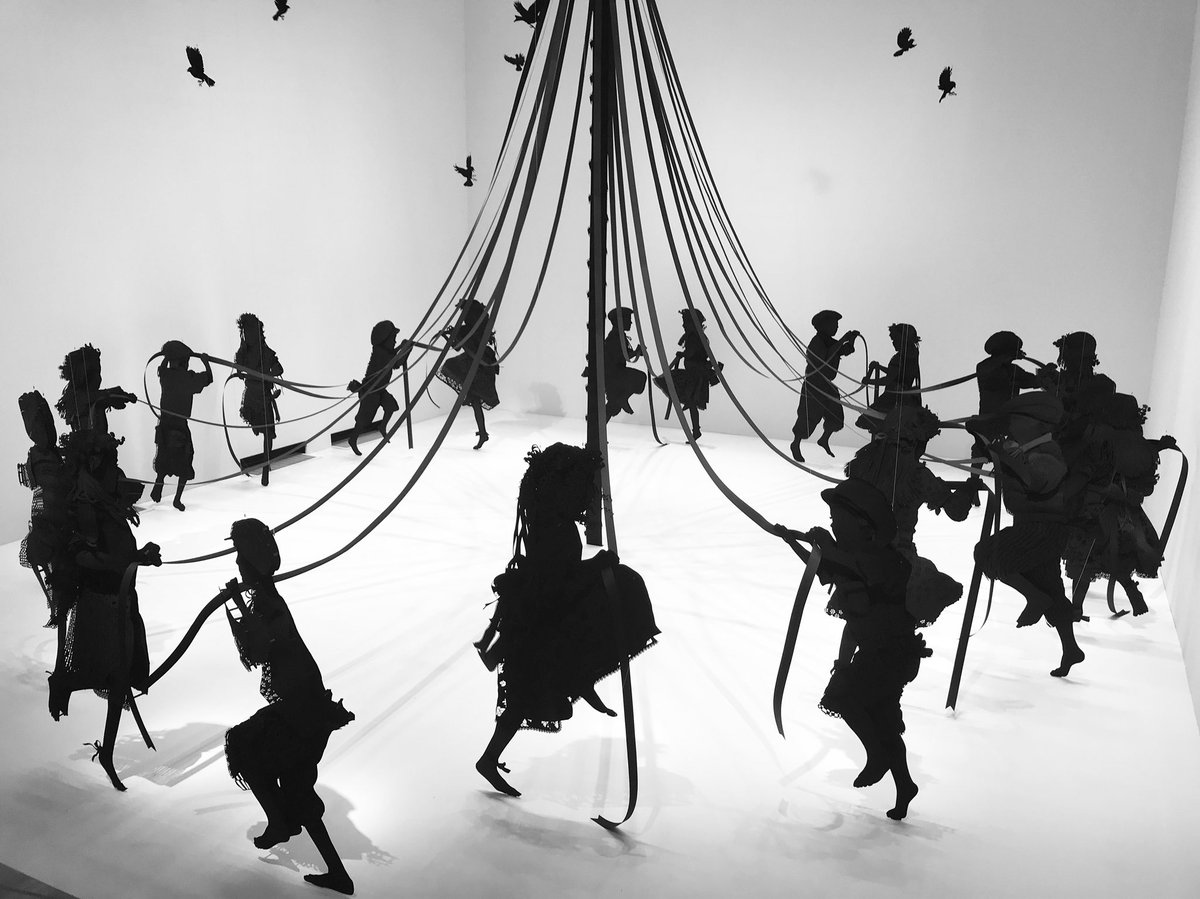 "The Substance of Shadows: Making Immateriality Matter" will take place on Wednesday, October 31, from 11:30 am to 1:30 pm in the Nan Tucker McEvoy Auditorium. The forum is free and open to the public.  A light brunch buffet is available from 11:00 to 11:30. Presentations will explore substantive traces of shadows in nature, science, and art.  Featured speakers Geneviève Messieres (National Air and Space Museum), Tom Vick (Freer│Sackler Gallery), Rachel Metz (National Zoo), and Emma Stein (Freer│Sackler Gallery) will explore the relevance of shadows to solargraphs, Japanese film noir, countershading animals, and shadow puppets. The final speaker will be Dana Tai Soon Burgess, the National Portrait Gallery Choreographer-in-Residence, who will discuss the history of Pizzicati, a shadow dance created in 1916 by Michio Ito, which Burgess's company will perform onstage.
The Portrait Gallery is a singularly appropriate place to shed light on shadows. According to the ancient Roman author Pliny, the art of painting is grounded in both shadows and portraiture—created when a Corinthian maid traced the outline of her departing lover's shadow on a wall. Centuries later, the word "shadow" became a synonym for "portrait." In 1769, Benjamin Franklin wrote from London to a friend in America:
As I cannot soon again enjoy the Happiness of being personally in your Company, permit my Shadow to pay my Respects to you. 'Tis from a Plate my Son caus'd to be engraved some Years since.
In the 1860s the abolitionist Sojourner Truth sold cartes de visites bearing her photograph as a means of funding her speaking tours. The cards bore the inscription "I Sell the Shadow to Support the Substance."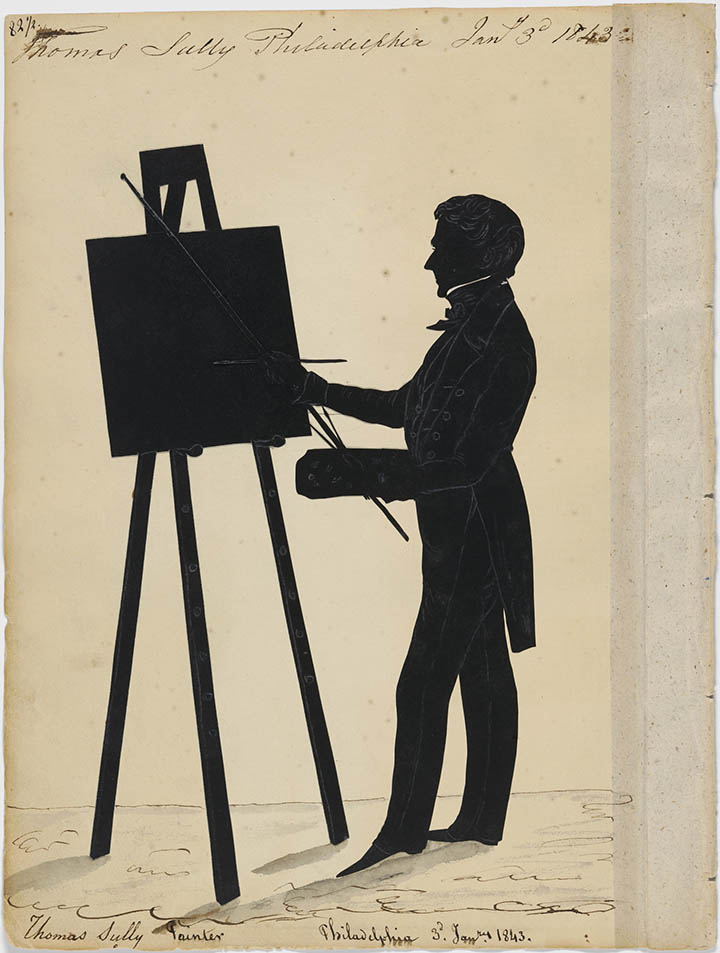 One type of portrait consciously imitates the appearance of shadows. Silhouettes, created by cutting black paper or drawing in black ink, reproduce a person's darkened form against a pale background. The Portrait Gallery's current exhibition Black Out: Silhouettes Then and Now explores the importance of the silhouette as a democratic mode of art in eighteenth- and nineteenth-century America. The exhibition also features the work of four contemporary artists who have revived and repurposed the silhouette:  Kristi Malakoff, Camille Utterback, Kara Walker, and Kumi Yamashita. In addition, Dana Tai Soon Burgess and his company have created an original choreographic response to the Black Out exhibition, which they will perform with a video by designer Kelly Colburn at 6:30 pm on Saturday, October 27 and Tuesday, October 30.