Teacher Creativity Flourishes with Digitized Portraiture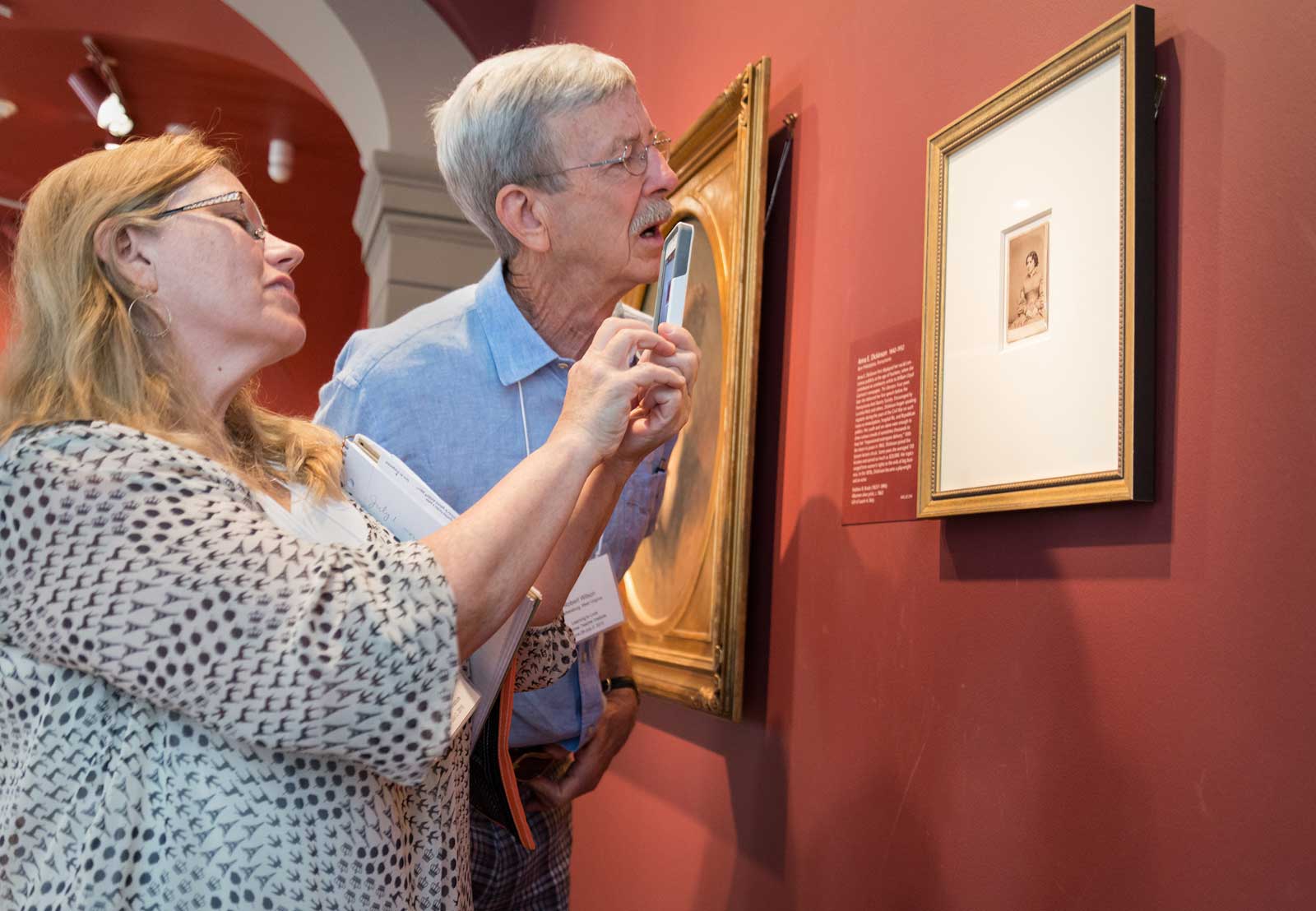 Have you ever stood in front of the iconic Lansdowne portrait of George Washington and thought about the artist's intent? Ever been stopped in your tracks by the angular portrait of the dancer Martha Graham and thought, maybe this could help someone understand scale and proportion? Or wondered what the nineteenth-century portrait of 18 inventors and scientists Men of Progress might look like if imagined in present day? Would you be surprised to learn about connections between the life of the twenty-first-century pop icon L.L. Cool J and that of the twentieth-century oil magnate John D. Rockefeller?
These and other questions have been the sparks of fruitful conversations between museum educators and teachers, as well as teachers and their students. Since its launch in June 2016, the Smithsonian Learning Lab (learninglab.si.edu) has inspired teachers and students across the country to look more closely at the digitized portraits in the National Portrait Gallery's collections. What is most exciting are the creative ways teachers have integrated the analysis of these portraits into their classrooms—and not just the visual arts or history.
With the Smithsonian Learning Lab, anyone with an internet connection now has access to over two million digitized resources from across the Smithsonian's art, culture, history, and science museums, as well as its research centers. What's more, you cannot only discover resources of interest, but you can also curate them into collections and annotate them with additional quiz questions or hotspots to pinpoint specific not-to-be-missed details. While a portrait may serve as a lesson's cornerstone, it can also be paired with an audio recording, a video of a curator's interpretation, or iconic artifacts that help students see the big picture.
For the past two summers, teachers from across the country who have participated in the Learning to Look Summer Teacher Institute at the National Portrait Gallery, have also been introduced to the Smithsonian Learning Lab as a tool to share what they've learned and build a lesson concept using portraits. The teachers' creations are as varied and unique as each of the classrooms they represent.
Beyond these examples, we have seen countless imaginative connections of using portraiture in the classroom across the disciplines to develop historical thinkers, creative minds, and thoughtful citizens. Here are some of our favorites. 
Ashley Naranjo is a Learning Initiatives Specialist at the Smithsonian Center for Learning and Digital Acess.