Teaching the Portrait Gallery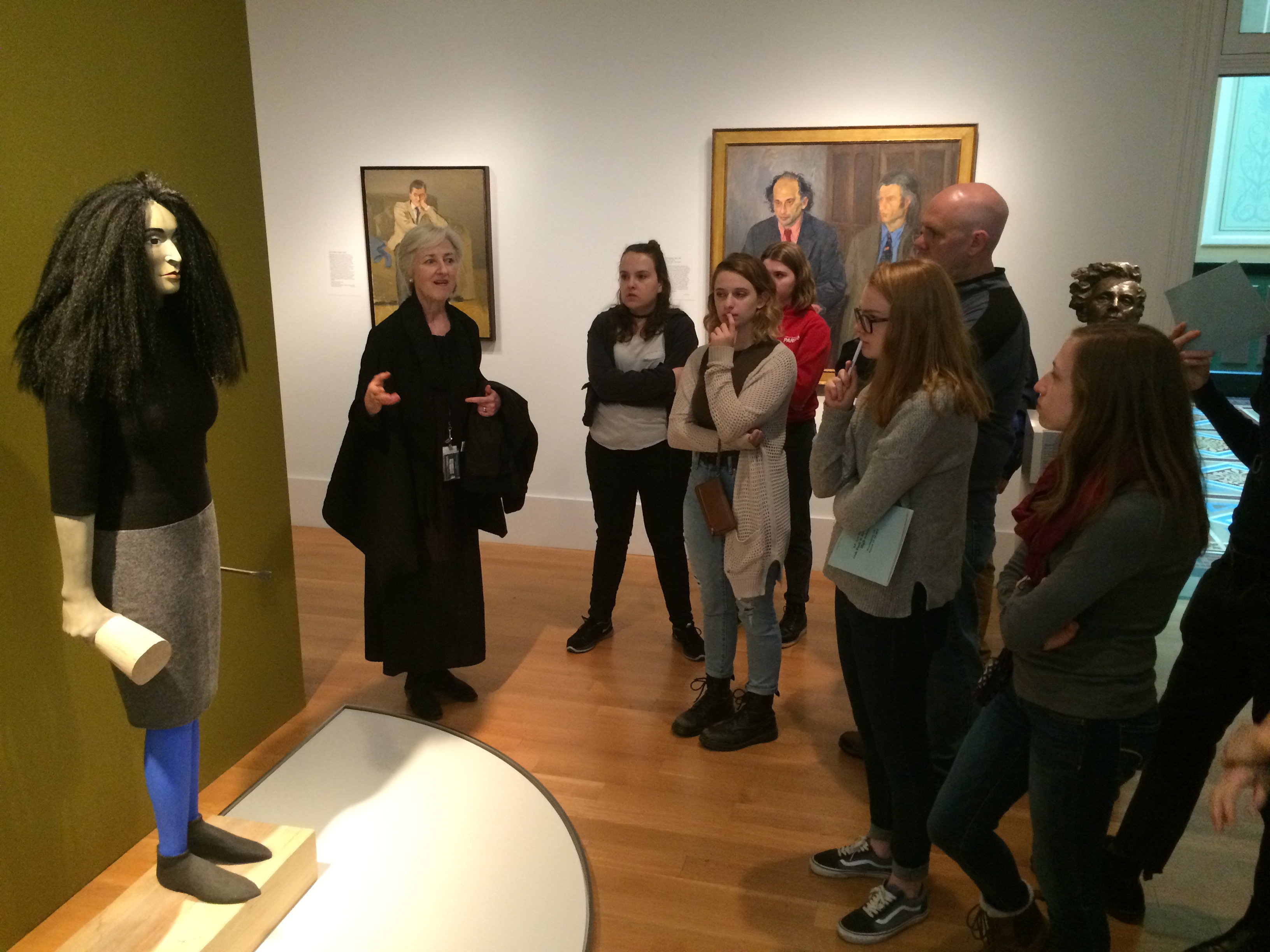 On the second Tuesday of every month, we hear from educators about how to use the Portrait Gallery's collection both in the museum and in the classroom. This week, Mark Collins shares his experience bringing his AP Art History class to the musuem.
Last fall I became a member of the National Portrait Gallery's Teacher Advisory Board (TAB). The TAB is made up of K-12 educators from around the United States who meet four times a year to discuss and provide input about educational programming that further connects schools and students to the Portrait Gallery's programs and resources.
Being a board member has given me a chance to share my ideas and learn from others about how to better my teaching, further arts education, and spread the message about the museum to a wider, more national audience.
This past March I took my AP Art History class to Washington, DC.  and explored some of the city's great museums, all of which house artwork we study during the school year. This is the fifth time I have done this trip in the past nine years. There are several reasons why I always include the National Portrait Gallery in our trip. First, it has an unmatched collection of portraits that span topics and themes from our nation's founding to the present. Second, all of these topics are directly relevant to our curriculum. Third, the museum's staff of educators and curators are always willing to meet and share their knowledge. Finally, the museum itself is centrally located near the National Mall, is easy to navigate and is visually interesting both inside and out.
During this year's visit to the Portrait Gallery my class enjoyed an excellent tour led by chief curator Brandon Fortune. In addition, we worked on an assignment that I am developing for the TAB that asks students to engage directly with a piece of work from the collection by exploring its content and context.
Visiting the museum was incredibly valuable for my class, especially for those considering a degree/career in art history. Reflecting on the trip upon our return to Chicago students shared their highlights:  the opportunity to learn in-person from Portrait Gallery's experts; a chance to explore the museum's vast collection; and a deeper appreciation for portraiture's ability to communicate and interpret not only their story but the story of their country and their world.