Through the Looking Glass – Stabilization of an Ambrotype
The ambrotype is a photographic process on glass introduced in the early 1850s. The ambrotype quickly grew in popularity because it maintained the image clarity of the daguerreotype—an earlier process on silver-plated copper invented in 1839—but was faster and cheaper to produce. The finished plates were generally housed in decorative, presentation cases in a similar manner to daguerreotypes.
Ambrotypes are basically underexposed collodion* negatives on glass. The image materials appear white instead of black when viewed with transmitted light. When the glass plate is placed against a dark background, the positive image can be viewed. The process was typically used for portrait photography, although ambrotypes of other subjects were also produced.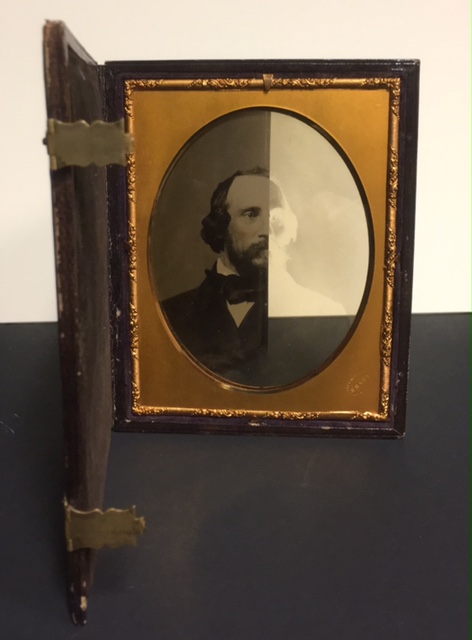 The ambrotype pictured above displayed some condition issues when it was acquired by the National Portrait Gallery in 2016. The glass was moderately grimy but otherwise appeared to be in stable condition. The front and back covers of the case housing had failed along the hinges and were detached from the interior frame—case cover hinge failure is a common condition issue with 19th-century cased objects due to their structure and previous handling practices.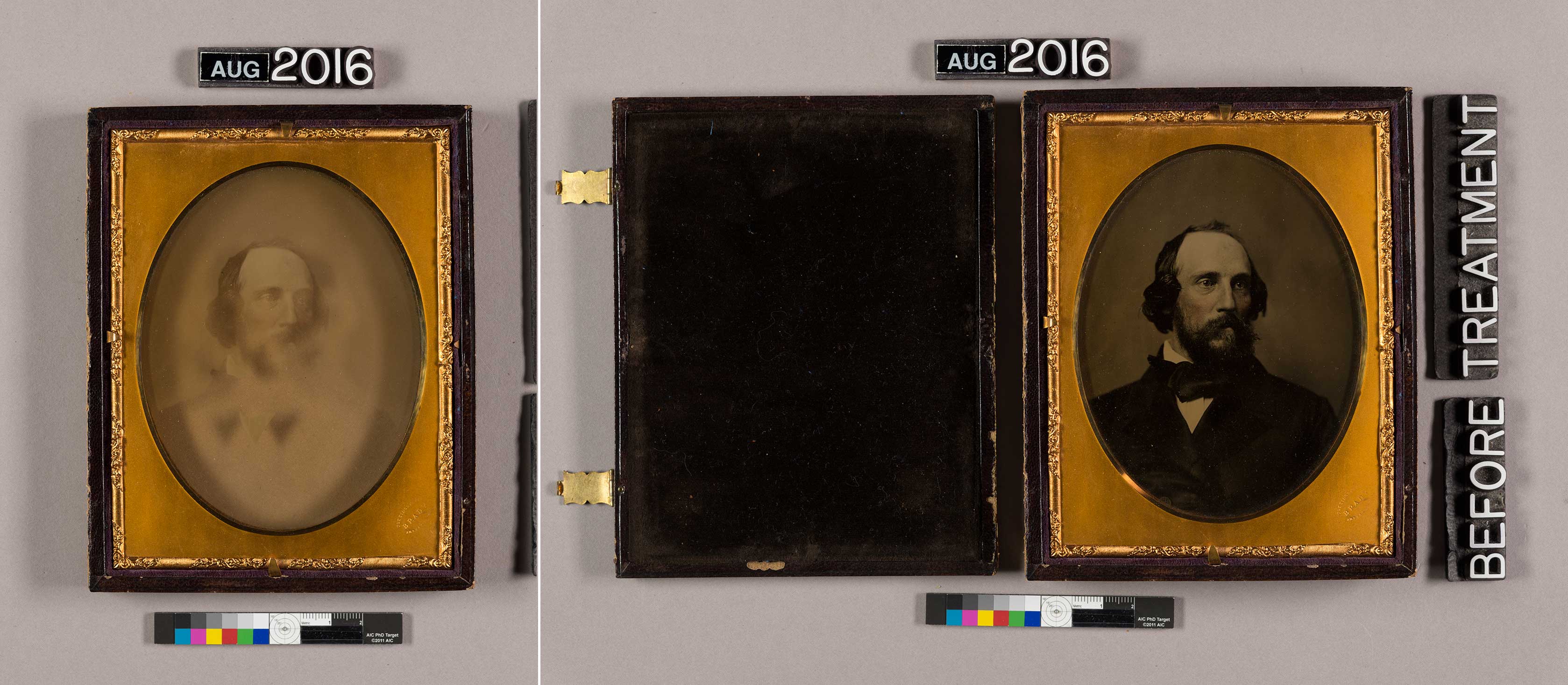 The treatment protocol outlined below was conducted to ensure the stability and visual integrity of the object for preservation and exhibition purposes.
Treatment:
The ambrotype was photographed before, during, and after treatment to document its condition.
The case covers were reattached to the case frame with toned Japanese paper and adhesive.
The ambrotype glass was cleaned overall
The ambrotype was returned to its case.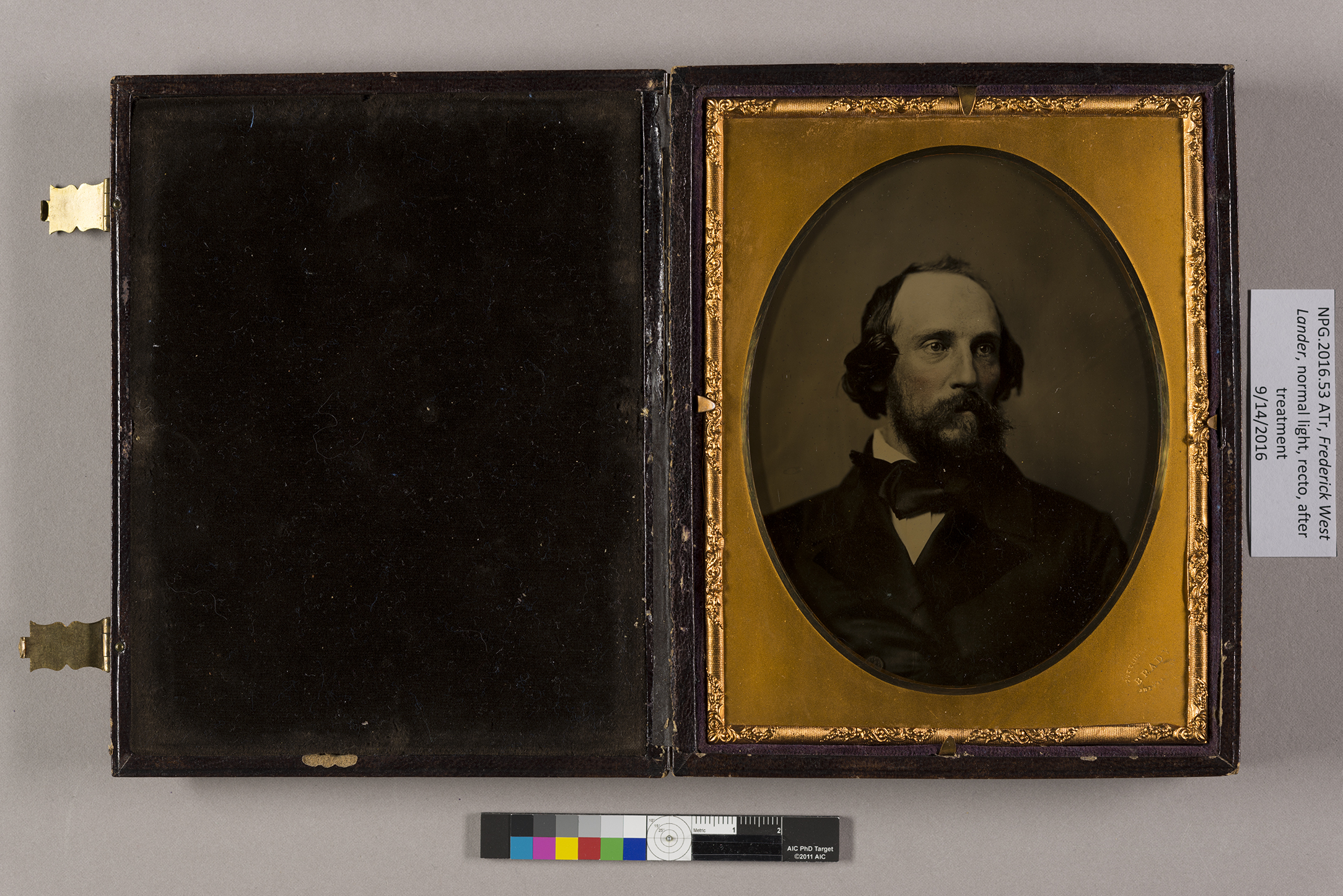 This unique and beautiful ambrotype is currently on view in the exhibition "Antebellum Portraits by Mathew Brady" in the museum's Daguerreian Gallery space.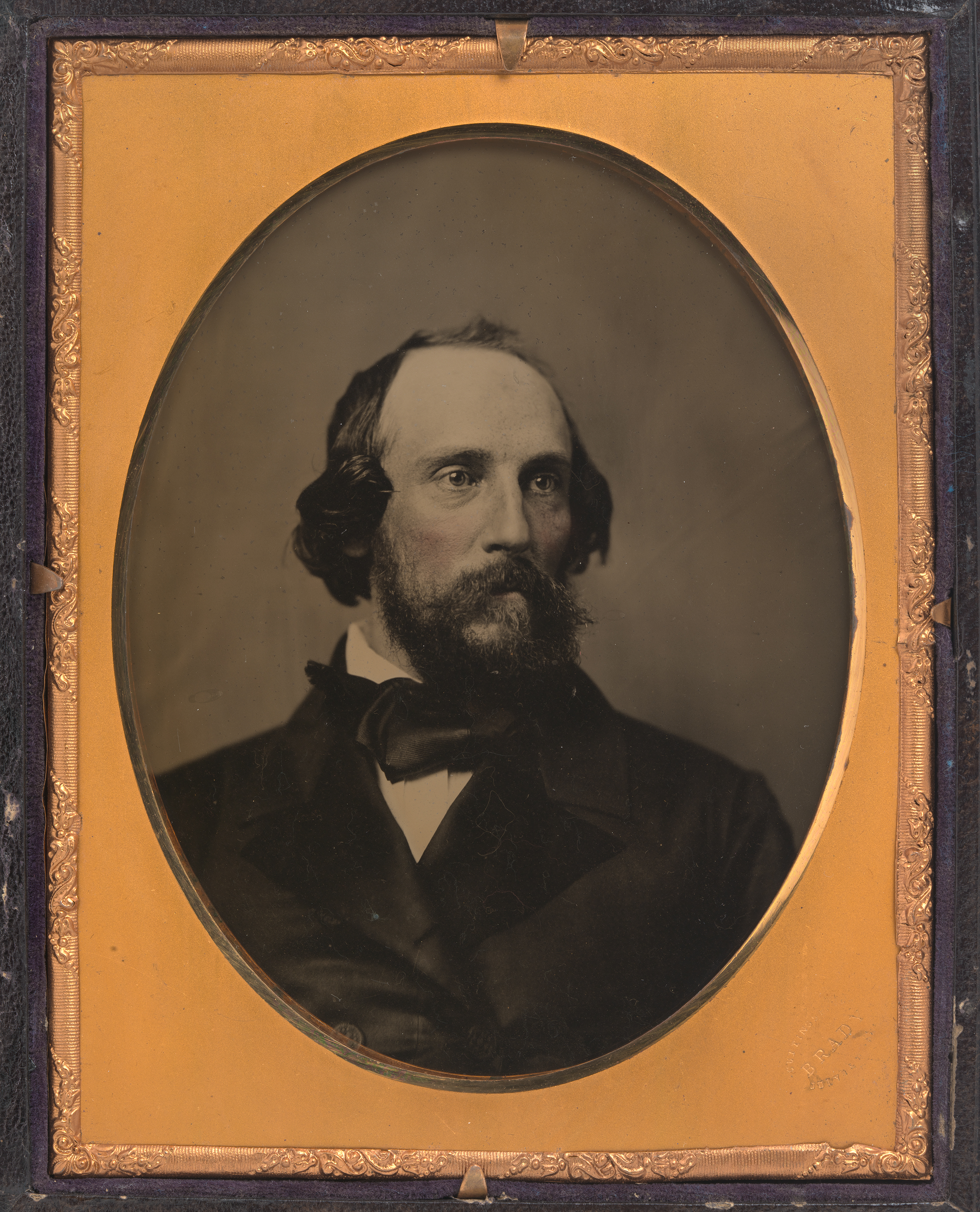 *Collodion – cellulose nitrate dissolved in alcohol and ether