An Unexpected View of Frederick Douglass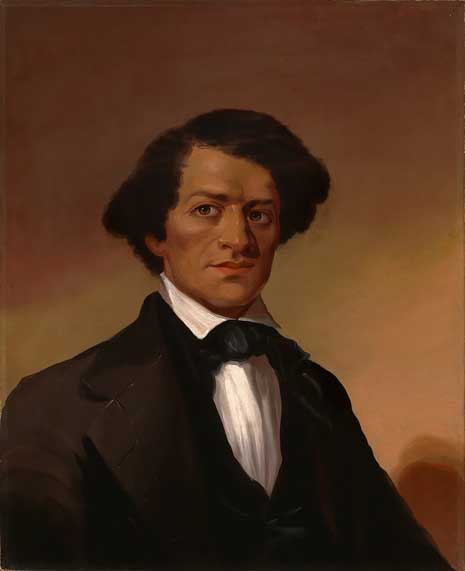 On their initial examination of our portrait of Frederick Douglass, students find it hard to imagine that the polished-looking man in the painting is a former slave. Indeed, many say that if not for his name gracing the frame, they would guess that he was a lawyer or a businessman dressed in his best black suit. This unexpected version of a familiar man helps modern students to imagine how people during Douglass's time may have responded to him.
Our students share the surprise of many northern men and women who encountered Douglass for the first time on the abolitionist lecture circuit in the 1840s. Many, with preconceived notions of how a former slave would look and speak, did not expect to find an elegantly attired man who so eloquently detailed his time in bondage and his passion for ending the inhumane practice.
Douglass's response to these prejudices may have been what ultimately gave us the image that students see in the museum. Although the artist of the oil painting is not known, the portrait is believed to be based on the frontispiece found in Douglass's best-selling autobiography, Narrative of the Life of Frederick Douglass, Written by Himself, published in 1845, in part to answer skepticism that such an articulate orator could have actually been a slave himself. Much like many who read Douglass's book in the 1840s and 1850s, students leave with a vision of the man in the image as a powerful and effective author and activist.
-- Lisa Gervais, NPG Education Department