Unleashed! Canine Tales from the National Portrait Gallery—Part Two
This blogpost originally appeared Sept. 19, 2018
To a surprising degree, the treasures of the National Portrait Gallery bridge the gap between what belongs in a museum and what can go for a walk. Dogs appear in many of the Gallery's portraits, and dog-lovers who feel most at ease with a beloved pet will understand why. Below is a second sampling of special canine-human relationships that have been documented through portraiture. Read Part One here.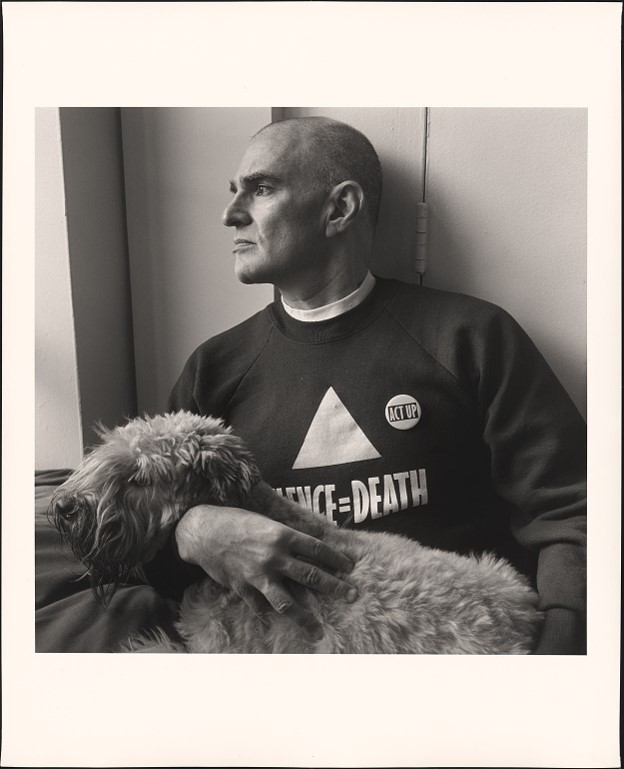 Larry Kramer's poodle Molly brought new significance to the old saying "If you need a friend in Washington, get a dog." As a pioneering activist fighting for government intervention in the AIDS crisis during the 1980s, Kramer often felt like a one-man army. But the ever-present Molly proved to be an important ally in the fight. Early on, Kramer used their walks through New York City to collect information and start tracking the progress of the disease. While walking Molly during a break in an AIDS conference in Montreal, he bumped into the Director of the National Institutes of Health—a chance encounter that catalyzed NIH involvement in AIDS research. When the management of Kramer's apartment building threatened to evict him if he continued to harass a fellow resident (former mayor Ed Koch, whom Kramer blamed for New York City's slow response to the epidemic), Molly served as a convenient go-between. "Don't go near him, Molly," Kramer would loudly instruct the dog. "That's the man who murdered all of Daddy's friends!" In this photograph by Robert Giard, Kramer holds Molly while wearing a sweatshirt with the motto and logo of the AIDS Coalition to Unleash Power (ACT UP), which he co-founded in 1987.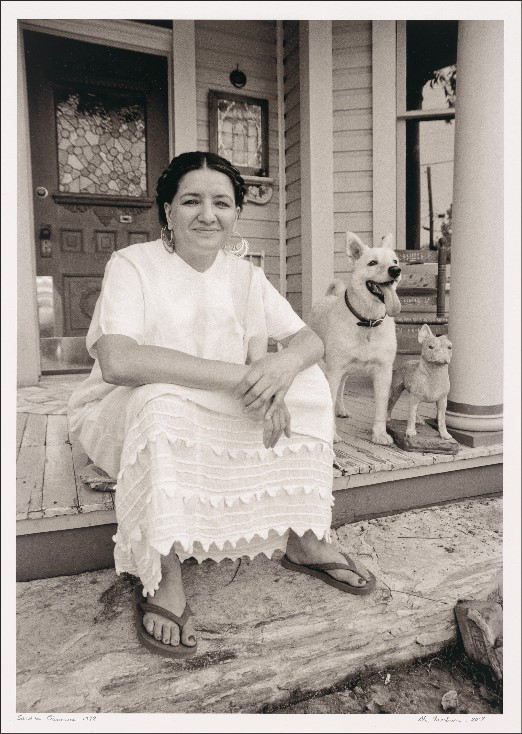 Sticklers for pedigree might dismiss the small white dog as a mutt, but to poet and novelist Sandra Cisneros, she was Violetta—beloved companion, rhinestone collar aficionado, and dedicated attender of book readings. The "periwinkle-purple" Victorian house that Violetta shared with Cisneros in San Antonio, Texas was as colorful and sparkling as her collars. In addition to five other dogs, the house was home to four cats and a parrot. Three of the dogs (Peanut, Barney, and Chamaco) were strays rescued by Cisneros over the course of a few months. A compassionate regard for animals comes through in many of her writings, and in a 2012 interview Cisneros described her home life as a peaceable kingdom—the author curled up on a small sofa with an Italian Greyhound at her feet and an "overweight Chihuahua sit[ting] on my head like a little hat." The only thing more impressive than the staggering number of awards and honorary degrees garnered by Cisneros may be the number of animals she has welcomed into her life.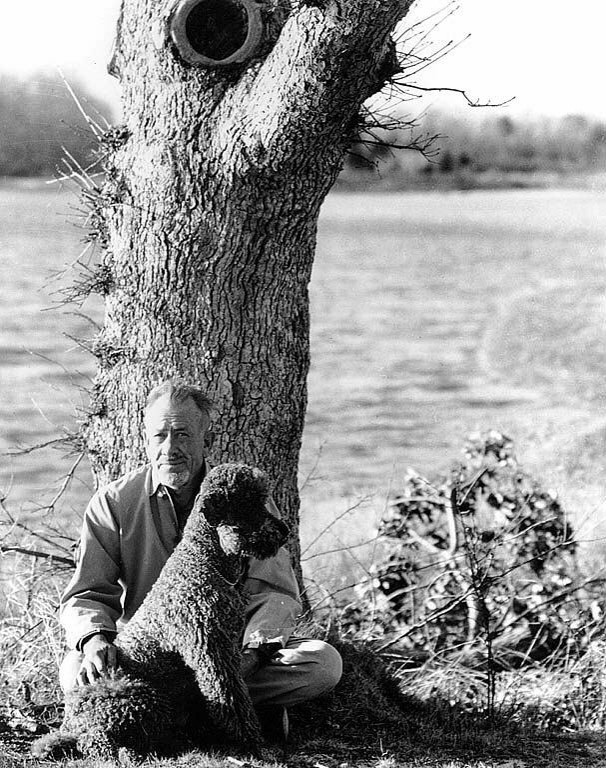 Some dogs love to travel by automobile, and Charley was certainly one of them. When writer John Steinbeck set out in 1960 to spend three months exploring the United States in a truck camper, Charley was riding shotgun, ears flapping in the wind. Steinbeck later documented the thirty-four state, 10,000-mile odyssey in his book Travels with Charley: In Search of America (1962). As a blue French poodle born in Paris, Charley belonged to an illustrious line of insightful foreign observers who have contributed to understanding of the United States. Steinbeck insisted that a language barrier prevented Charley from responding to "Stay!" or "Come!" unless the commands were spoken in French, but there was also a method to Charley's meandering. His attraction to total strangers provided Steinbeck with the perfect excuse for conducting interviews under the guise of collecting his errant dog. Ten-year-old Charley may have been an old dog, but he knew a trick or two.