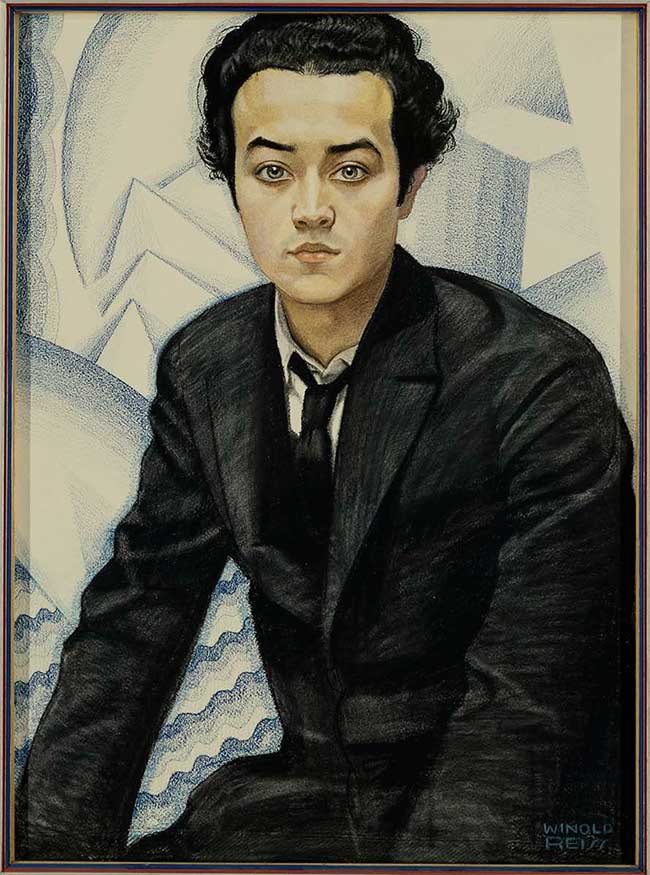 Born in Los Angeles to an American mother who was a writer and a Japanese-poet father, Isamu Noguchi spent most of his childhood in Japan. At the age of fifteen, he traveled alone to Indiana to attend high school. In 1924, he began to study sculpture in New York, focusing on academic classical figures and realistic portraits.
By 1927, Noguchi was awarded a Guggenheim Fellowship to study modern art in Paris, where he came under the tutelage of Constantin Brancusi, the Romanian abstract sculptor who meticulously hand-carved stone and wood. As a result, Noguchi learned a great deal and was invigorated by new ideas.
Noguchi's life changed abruptly during World War II, however, when he voluntarily spent seven months in a Japanese-American internment camp. There he designed landscape-like sculptures, including playgrounds and gardens. During the 1940s, Noguchi created his famous interlocking totems, mostly in gray slate and wood, as metaphors for global interdependence: no one element can stand without the others.
Returning to Japan after the war, Noguchi merged forms derived from traditional rice paper lanterns (akari ) with modern abstract forms to create what he called "sculptures of light." Toward the end of his life, he created stone sculptures that represented his continued exploration of dualism, allowing his work to transcend national borders, language barriers, and cultural and ethnic differences. Isamu Noguchi: Master Sculptor is on view at the Smithsonian's Hirshhorn Museum and Sculpture Garden from February 10 through May 8, 2005. 
A Closer Look
Using the image provided, lead students through a question-and-answer session. Sample questions might include: How would you describe the sitter? (List the answers on the board.) What kind of expression does he have? What is he wearing? What can the portrait tell us about him that a biography could not?
Suggested Lessons
Elementary (fourth grade and up), middle, and high school: Noguchi designed many public spaces, several of which were playgrounds. Have students invent their own playground equipment by sketching different shapes such as triangles,cylinders, spirals, and lines. Do they recognize shapes that are also letters? Have the students share their work, then compare and contrast their playground equipment with Noguchi's.
Middle and high school extension:
Ask older students to brainstorm about issues that would affect the actual manufacturing of their playground design: safety, size, durability, and location. What kinds of materials would need to be used? What colors would make it more playful? How will people interact with it—can they run, jump, rock, slide, balance, or swing on it? Creating a three-dimensional model playground or writing a proposal are great ways to complete this project.