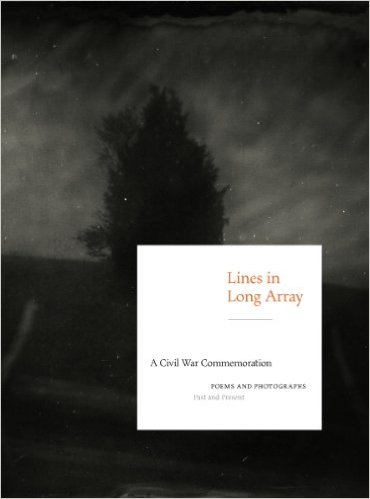 Publications

Lines in Long Array:
A Civil War Commemoration, Poems and Photographs, Past and Present
Lines in Long Array demonstrates the enduring impact of the Civil War on American culture by presenting poems and photographs from both the past and present, including twelve new poems created especially for this volume by Eavan Boland, Geoffrey Brock, Nikki Giovanni, Jorie Graham, John Koethe, Yusef Komunyakaa, Paul Muldoon, Steve Scafidi Jr., Michael Schmidt, Dave Smith, Tracy K. Smith, and C. D. Wright. Also included are historic poems by such poets as Ambrose Bierce, Emily Dickinson, Walt Whitman, and John Greenleaf Whittier. Interspersed are striking reproductions of Civil War battlefields by contemporary photographer Sally Mann.  
Publisher:
National Portrait Gallery; distributed by Smithsonian Books
Number of Pages:
136 pages
Dimensions:
8 x 10.6 inches