This one-day, conversation-oriented forum is dedicated to the study of works of art in an exhibition at the National Portrait Gallery. It provides specialists with the opportunity to investigate original objects in person and to engage in scholarly dialogue in a small group setting. Scholars with expertise in the subject at hand are invited to explore questions related to the exhibition's premise and themes with Portrait Gallery scholars.
Our next public keynote "Remembering Marian Anderson with Alicia Hall Moran" will take place on Friday, January 17, 2020.
Register and find details here.
---
Highlights from past forums:
Votes for Women: A Portrait of Persistence held on April 18, 2019
Keynote lecture by Lisa Tetrault, PhD, Carnegie Mellon University "Persistence, Resistance, & Framing the Nineteenth Amendment"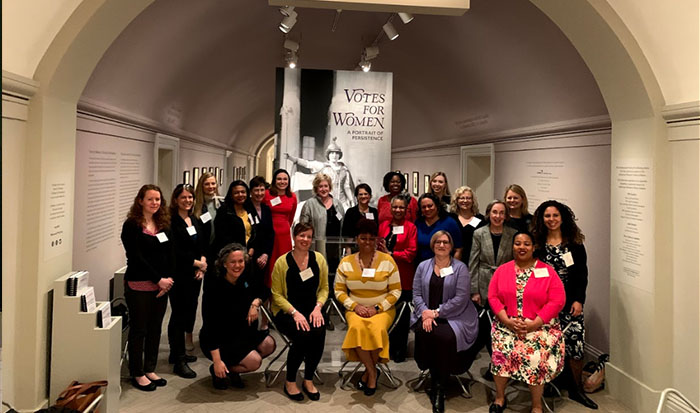 Black Out: Silhouettes Then and Now held on December 14, 2018