Create an enduring legacy at the National Portrait Gallery through a bequest or other estate-plan provision.
Planned gifts provide an opportunity to create a lasting legacy for future generations while maximizing the tax benefits of a donation to the Portrait Gallery.
The American Legends Circle
Planned gift donors to the National Portrait Gallery are recognized with a lifetime membership in the American Legends Circle.  Members are invited to an annual recognition event with the museum's director, recognized in the Smithsonian's annual report, and enrolled in the Smithsonian Legacy Society, which confers invitations to the Annual Smithsonian Weekend and Legacy Luncheon. 
Individuals may join the American Legends Circle by informing the National Portrait Gallery that arrangements have been made for one of the following gifts:
Bequests
Life Estate Reserved Gifts
Charitable Gift Annuities
Charitable Remainder Trusts
Charitable Lead Trusts
Life Insurance Gifts
For more information, contact the National Portrait Gallery Office of Advancement at (202) 633-8238 or NPGAdvancement@si.edu.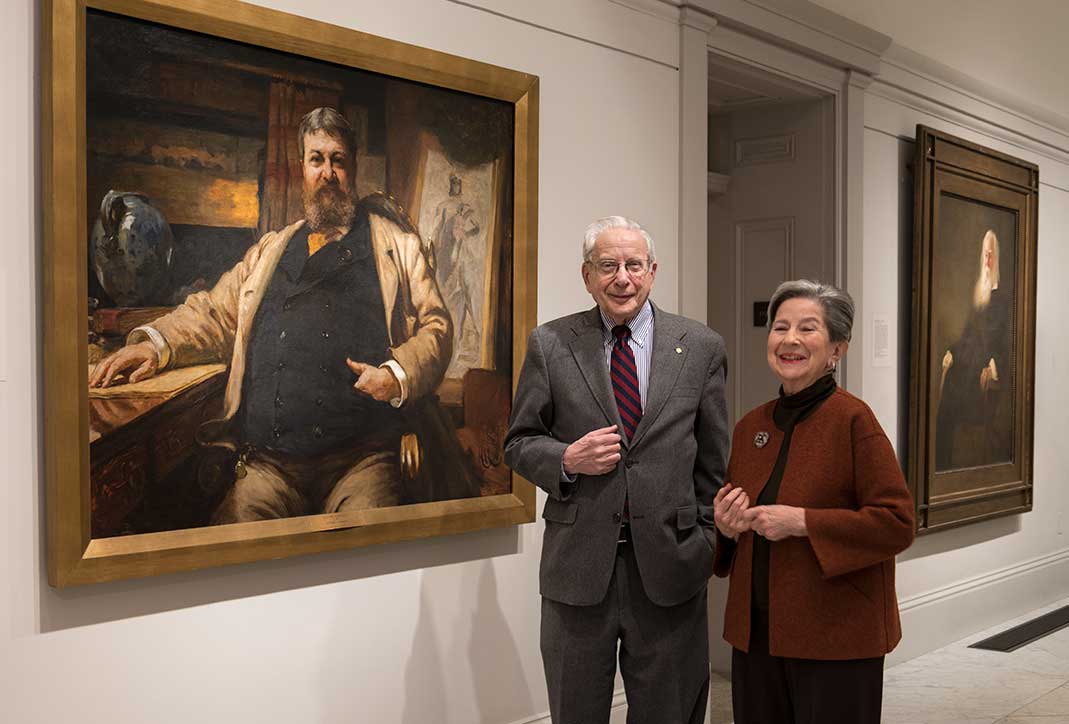 "The National Portrait Gallery represents the essence of our nation through the finest images of men and women who have shaped our society and culture. Lois and I made our bequest to ensure that the Portrait Gallery retains its vitality and significance for future generations."
—Alan Fern, former director, National Portrait Gallery